Expo organizer pledges support to Haiti
2010. 20 January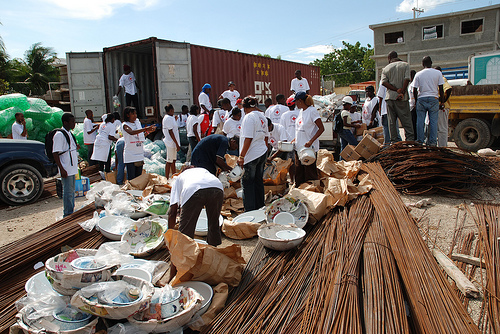 Red Cross in Haiti

by Wang Zhenghua and Hou Lei
(chinadaily.com.cn) The organizing committee of 2010 Shanghai World Expo has pledged all-out support to Haiti for the Caribbean country's participation in the exposition, an official said Wednesday afternoon.
Hong Hao, director of the Bureau of Shanghai World Expo Coordination, said at a news conference that the organizer has so far not received any notice about whether Haiti will quit the upcoming Expo, but said they will pay special attention to the country's participation and do as best they can to provide help.
Hong also expressed shock and sympathy over the strong quake in Haiti at the news conference.
Covering an area of 250 square meters, Haiti Pavilion is part of the Caribbean Joint Pavilion and construction of the area has been completed.
What Haiti will exhibit in its pavilion is not fully known, but an earlier Xinhuanet report suggested pictures of Haiti's capital Port-au-Prince before and after the earthquake will be displayed during the expo.
A massive 7.0-magnitude earthquake stroke Haiti last week, leaving tens of thousands of people dead so far.
Source:
www.chinadaily.com.cn
Picture: news.cheapflights.com