Ronaldo, Figo in talks over Expo appearance
2010. 27 January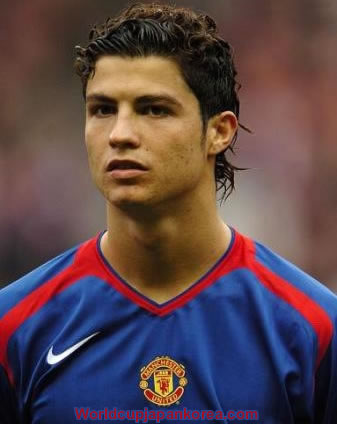 Cristiano Ronaldo

by Yang Jian and Benjamin-Darrow Goodman
(shanghaidaily.com) Portugese football stars Cristiano Ronaldo and Luis Figo may appear in the Portugal Pavilion at the World Expo, an official said yesterday.

The Portugal Expo team is in talks with both players about coming to Expo, said Rolando Borges Martins, the commissioner general for Portugal's Expo presentation.
Grammy award-winning singer Mariza will hold a concert on June 6 in the Performance Center for the country's national celebration day, he said.

Portugal's theme for Expo 2010 is "Portugal, A Plaza to the World, Portugal, A Whole World of Energies," which refers to the country's experience as a force in cultural and commercial exchanges as well as its new energy uses.

The pavilion will feature a six-minute film about the country's natural landscape and its cities. It will have a facade made of cork, of which Portugal is the world's leading producer.

A cafeteria will offer Portuguese dishes and pastries.

Meanwhile, New Zealand unveiled its pavilion exhibition plan, which will feature a 1.8-ton jade stone.

"As visitors touch the precious stone, they will be touching the heart of New Zealand," said Phillip Gibson, New Zealand's commissioner general for the county's Expo presentation.

The pavilion's theme is "Cities of Nature: Living Between Land and Sky."

The exhibition will focus on the Maori legend of Tane, the god of forests, who separated his parents Rangi (Sky Father) and Papa (Earth Mother) to create the world.


Source:
www.shanghaidaily.com
www.topnews.in