Expo, sustainable economy top advisory body's agenda
2010. 27 January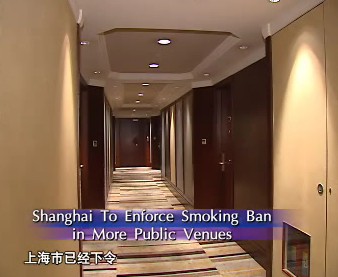 For the video click to the picture!

by Wang Yanlin and Xu Fang
(shanghaidaily.com) The Shanghai World Expo and a sustainable economic development top this year's working agenda of Shanghai's top political advisory body, said senior officials yesterday when its annual session opened.

The annual session of the Shanghai People's Congress, the city's top legislative body, will officially open today.
A successful World Expo is a matter of the utmost concern for Shanghai, said Zhou Taitong, vice chairman of the Shangahi Committee of the Chinese People's Political Consultative Conference.

"Our committee will assist the city government and try all-out to guarantee a great World Expo, which provides orderly operation, good accommodation, smooth traffic and qualified emergency management," Zhou said. "It is also important to make good use of resources in post-Expo era."

He also noted this year is key to Shanghai's transforming of its economic structure from an export-led growth model to one that's service-led, and the committee will continue to provide valuable advice for the city government in the shift.

More than 700 members of the Shanghai Committee of CPPCC participated in the opening ceremony yesterday, which marked the start of a week for the people to practice democracy by giving advice to local government through the committee members.

Local CPPCC members' enthusiasm in commenting and making suggestions for the city government was reflected by their making 480 proposals by yesterday.

Altogether, 865 deputies are expected to take part in the annual session of the Shanghai People's Congress which opens today. The deputies will hear and examine the municipal government's yearly work report delivered by Mayor Han Zheng.

Meanwhile, the deputies will hear the performance of last year's economic and social development plan and the new plan for this year, as well as reports about last year's budget performance and the budget plan of 2010. Deputies are supposed to approve the reports in the session.

Also during the session, the Standing Committee of SPC, the Shanghai Higher People's Court and the Shanghai Prosecutors' Office will make work reports to the deputies.

They will also by-elect some members of the Standing Committee of SPC at the session.
The preliminary meeting of the session was held yesterday afternoon, deciding the agenda and electing the panel of chairmen and secretary-general of the session.

The mechanism of local committee of CPPCC and SPC was set up in 1949 when the People's Republic was founded and the annual sessions are usually held at the start of each year to discuss and vote on major government plans.
Source:
www.shanghaidaily.com