Car restrictions not ruled out
2009. 25 May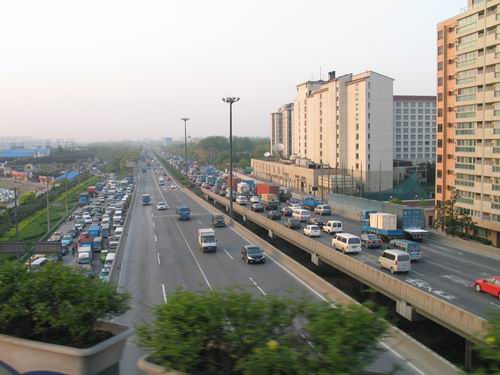 By Liang Yiwen
(shanghaidaily.com) The possibility of vehicle restrictions based on license plate numbers during the 2010 Shanghai World Expo period has not been ruled out, traffic researchers said yesterday.

This is the first time the possibility of restricting vehicle use during the Expo is suggested, although environmental and traffic officials have previously denied the likelihood of curbs on cars.

Beijing banned vehicles with even and odd-numbered license plates on alternate days during the 2008 Olympic Games in an effort to ease traffic congestion and reduce air pollution.

Lu Ximing, director of the Shanghai Urban Comprehensive Traffic Planning Research Institute, said the Beijing ban was a success as it decreased the number of private cars on the street.

Lu said in a city forum yesterday that vehicle restrictions may be an option during the Expo. He added that no decision had been made as various traffic schemes were still being studied.

The city will be divided into three areas for traffic control during the six-month Expo period, Lu said.

The first will be the Expo site, which can only be accessed by Expo vehicles.

Looser controls will be implemented inside the Middle Ring Road area, which includes downtown.

The third layer will be the area outside the Middle Ring Road. Expo shuttle buses will be established for this area.

Meanwhile, three intelligent traffic systems will be set up in Pudong New Area to improve traffic flow.

One major improvement is that traffic lights will turn red or green according to real-time traffic flow due to a sensor installed on roads.

The service has been tested in Pudong's Zhangjiang area, where trams have been fitted with a sensor system that turns traffic lights green as they approach.


Source:
www.shanghaidaily.com