The cradle of innovation
2010. 11 February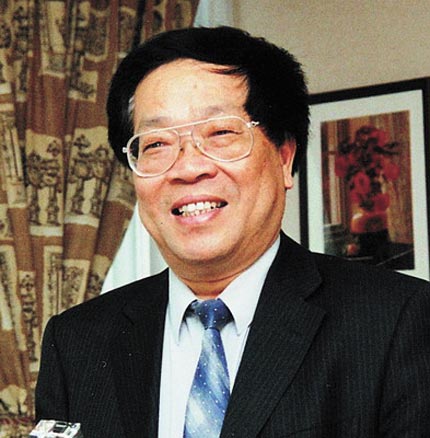 (shanghaidaily.com) My involvement in World Expo 2010 Shanghai China was predestined. Its Expo Park sits alongside the Bailianjing Wharf in Pudong, where I had worked for 28 years. I feel a deep attachment to every inch of land and every single tree there.

In 1969 when I turned 17, I was assigned to the Shanghai Port Administration and worked as a stevedore at the Bailianjing Wharf, an old wharf that had evolved with Shanghai's history.
Located at the confluence of the Huangpu and Bailianjing rivers, the site was ideal for a wharf because of the constant washing from these two great waterways, which kept the area from silting up. In the early 19th century, this treasured land attracted the Dollar Steamship Company, predecessor of today's American President Lines Ltd, who built one of the Shanghai's few big wharves there.

My mentor told me that warships of many world powers moored there when they invaded China.

After the country's liberation, the former Dollar Port was returned to the Chinese people and became a hub for trade in wood, pig iron and household goods.

During my 28 years as a worker there, I witnessed the progress of the Port of Shanghai. When I started working there in 1968, the port did not enjoy any international status due to its poor efficiency in handling ships and cargos by mainly manual operation.

Today, it has become the largest port in the world, with cargo throughput jumping to 580 million tons from 3.5 million in 1968 after it was moved first from the Huangpu River to the Yangtze River and then again to the Yangshan Deep-Water Port. The Bailianjing Wharf had fulfilled its historic mission, and now the area has been given a new destiny as the main venue for the World Expo. As the exposition draws near, this piece of land will soon come into the global spotlight.

A lasting influence

World Expo 2010 Shanghai China is a landmark event that will inspire new understanding about how grand visions and creative thinking have shaped our lives and our world. Since the birth of the World Expo, we have been trying to exceed ourselves in scientific and technological innovation. At World Expo, we will introduce the most advanced achievements in science and technology, showcasing inventions and products and accelerating their applied application.

World Expo has become a paradise for inventors and a world stage for cutting-edge science and technology.

Inventions such as the high-power steam engine, the telephone, concrete, the printer, the elevator and even Mickey Mouse made their debuts at World Expos. The spirit of World Expo 2010 will exert a lasting influence over our lives. As a veteran engineer at the forefront of production, I regard the Bailianjing Wharf as the cradle of my innovation.

From 1968 to 1981, when I worked at the wharf, there were 11 deaths and 546 injuries caused by manual bundling of logs during loading and unloading. To enhance worker's safety, I invented the first clamshell for logs there and then created a whole set of log loading and unloading systems. This not only prevented work accidents but also increased the wharf's efficiency.

Innovation can also change our world. Starting from my first innovation at Bailianjing, I have grown from an ordinary worker into a senior engineer by devoting myself to the work of improving port efficiency and safety. I have won 30 gold prizes at international invention expositions in Geneva, Paris, Pittsburgh and Brussels. Now, perhaps, my greatest prize is my association with World Expo 2010. It was, as I said, my destiny.


Source:
www.shanghaidaily.com