Pacific Pavilion to be the 3rd largest
2010. 16 February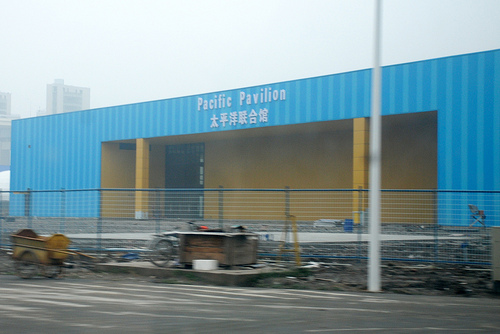 The Pacific Islands Joint Pavilion will be one of the largest international pavilions at Expo 2010 at 8,400 sqm.

Xiong Tong
(news.xinhuanet.com) The Pacific Pavilion at the World Expo 2010 in Shanghai will be the third largest pavilion after China and the 40-country African pavilion.
Measuring over 8,400 square meters, the pavilion will host 15 Pacific Island countries and regions as well as a combined booth featuring the South Pacific Tourism Organization and the Pacific Islands Forum Secretariat, the Pacnews reported on Tuesday.
Exhibitions by Vanuatu, Papua New Guinea, Palau, Tonga, Micronesia, Samoa, Fiji, Cook Islands, Kiribati, Solomon Islands, Tuvalu, Marshall Islands, Nauru, Niue and Tahiti will showcase the diverse beauty of the Pacific region.
The event promises to be one of the greatest ever with 70 million visitors expected to pass through its gates when it opens on May 1, 2010.
Award-winning composer Igelese Ete has signed the contract as the entertainment manager for the Pacific Pavilion at the Shanghai World Expo 2010.
Ete will manage the 15 member country entertainment program for the Pacific Pavilion and, the Pacific entertainment program at the Oceania Square at Expo 2010.
The Pacific entertainers will take part in street parades and perform at the public Oceania Square at Expo.
The World Expo in Shanghai will take place from May 1 to Oct. 31 this year.
Source:
news.xinhuanet.com
Photo: worldexpoblog.com