Ete signs on for Expo
2010. 16 February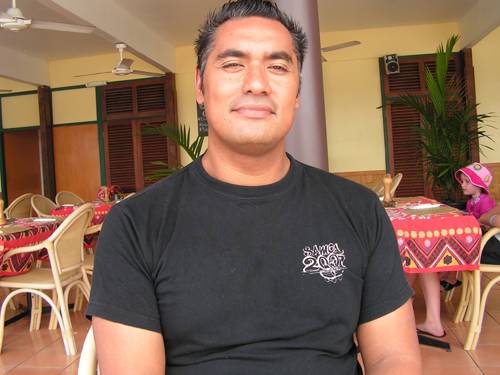 Igelese Ete is a musical genius who shuns the limelight.

(fijisun.com.fj) Award winning composer Igelese Ete officially signed on at the South Pacific Travel Suva office yesterday. He signed as entertainment manager for the Pacific Pavilion to be held at the Shanghai Expo.
The expo will feature stands by 227 countries that will attract millions of people from across the world.
With the show running from May 1 to October 31, the Shanghai Expo 2010 is an opportunity for Fiji to showcase its best to the world.
South Pacific Travel's marketing manager, Andrew Nihopara signed the deal with Mr Ete and Tahitian tourism officer Manu Terai.
Mr Nihopora said having a person as Mr Ete's stature helping the Pacific pavilion was a privilege.
Mr Terai said the future of the world was in the Pacific.
"It is a great privilege and that's why we must come together and unite as the Pacific country," he said.
University of the South Pacific lecturer Mr Ete is best known for his musical work with the movie Lord of the Rings which was a Hollywood box office hit.
"I am excited and humbled by the offer and will do my utmost to inspire, empower and educate the world through our rich Pacific cultural heritage," Mr Ete said.
The world renowned composer said people in the Pacific should show the world what islanders were capable of. Source: www.fijisun.com.fj