Weng Shilie: Catalyst for creative thinking
2010. 20 February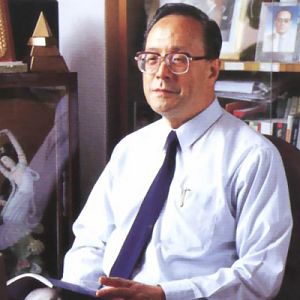 Weng Shilie, born in 1932, is a 1952 graduate of the shipbuilding department of Shanghai Jiao Tong University. A Chinese scientist specializing in thermo-engines, he served as president of Jiao Tong University and is now a member of the National Engineering Academy.

(english.eastday.com) As one of the chief planners for the theme presentation of World Expo 2010 Shanghai China, my primary task was to provide technical assistance on that subject to the organizing committee. The World Expo is the biggest cultural event in the world. As a scientist, I think the greatest effect of a successful World Expo should be the promotion of harmonious coexistence among different cultures and the advocacy of the concepts of"unity without uniformity"and"seeking common ground while preserving differences."    Chinese Version>> >Without the support of science and technology, no cultural event can bring to fruition the full depth of its potential. The theme of the coming World Expo 2010 Shanghai China is"Better City, Better Life."Without backing from science and technology, the quality of urban life would be unimaginable."Better City, Better Life"seeks to define a pivotal role for scientists and engineers in urban evolution. The concept"better city"harkens to ecosystems, transportation, architecture and culture in cities, and evokes discussion about the role science, technology and education can play. Only by integrating all these elements can we achieve the goal of a ``better life."
We have high expectations for the theme presentation. I once pointed out at a symposium of our academy on this topic two years ago that unlike other ordinary expositions, the Shanghai World Expo is focusing on cities rather than individual objects. In one sense, cities are the primary exhibition of the World Expo. The exhibits should help visitors understand the benefits of advanced technology in their lives, with pavilions built from eco-friendly materials and clean energy powering the Expo Park, its shows and its transport systems. Shanghai's social progress and rapid economic growth have catapulted it to world-class city status, and that, too, is a powerful theme at this exposition.
The World Expo is an extremely rare opportunity for China to draw on its own record of achievement and challenge the world to think about the future. Expo 1970 in Osaka, Japan devoted tremendous effort to the scientific design of its power systems. Its organizers modified the program several times before finally deciding on three distributed energy supply systems to ensure an efficient and safe supply of energy. Another example is Expo 2005 Aichi Japan. During this event, fuel cells and other green energies were brought into use for the purpose of showcasing the regional function of cyclical application, thus guaranteeing the distinctive features and great success of the event.
World Expo 2010 Shanghai China will also go down in history as a catalyst for a major revolution in fields such as new energy and urban traffic control. Expo will play a pioneer role in triggering an energy revolution in the 21st century. Shanghai has been a leader in new energy applications in projects such as the 100,000-kilowat solar power station in Nanhui, the 20,000-kilowat wind-power generation projects to be finished in Nanhui and Chongming next year, and the trial application of solar lamps at airports and in the Science and Technology Museum. A huge solar-power roof is likely to dome one of the pavilions in the Expo Park, while the Huaqiao Bridge across the Huangpu River may become a"super bridge,"with equipment powered by solar or wind generators. It is also possible that the Huangpu River will be lined by an array of windmill generators. Besides the vigorous advocacy of new energy sources, Shanghai has also included natural gas and electricity as future themes in its energy development blueprints. For the construction of new commercial buildings and satellite towns, the city will be looking at energy systems that address problems of power supply, use and efficiency.
World Expo 2010 Shanghai China will also be a great challenge for urban traffic control. The utilization ratio of Shanghai's road transport systems is still below 50 percent at present. To meet the demand increased passenger flows expected in 2010, the city needs to meld innovative management policies with construction engineering.
The success of World Expo 2010 Shanghai China depends on support from new technologies, including virtual reality technology. Science and technology will be called on to provide high-accuracy and regional safety control systems against possible terrorist attacks.
This World Expo will not only be the largest cultural pageant in the world but also a summit for the world's cutting-edge achievements in science and technology. The exposition themed on city and life will surely breathe new life into cities and give a powerful impetus to the application of new technologies. How fortunate we are to be living in such a flourishing age!
Source:
english.eastday.com