Air Rescue Systems Contracted
2010. 23 February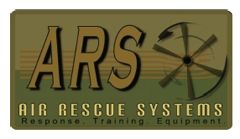 (verticalmag.com) Air Rescue Systems Corporation (ARS) has been contracted by the Shanghai Police Aviation Force (SPAF) to train and prepare two Law Enforcement flight crews (four pilots and four rescue crewmen) for the upcoming World Expo to be hosted in Shanghai, beginning May 2010.
As of mid February, the eight Police Officers from SPAF are well into the 90 day training curriculum which, includes vertical reference, short-haul, heli-rappel, rope assisted deployment, hoist, search and rescue, urban insertion/extraction and inland flood/river rescue.
The course also includes detailed training in communications skills, "Team Concept" CRM, Incident Command System operations, aircraft safety, emergency incident management and rescue crewmen medical treatment and patient packaging.
The pilots and crew work together to learn these new skills and then apply the lessons through practical application and intensive scenario based training in both urban and wilderness settings.
"This is the largest helicopter advanced skill training contract awarded in the history of Chinese police aviation and Air Rescue Systems is honored to have been chosen to provide the education for these mission critical skills", says ARS CEO Burl Brim. "Our instructors and the SPAF officers bonded immediately and we're all very excited to make the transition back to Shanghai in mid April".
ARS lead instructors will accompany the SPAF team back to Shanghai and assist in initial operations and deployment.
SPAF team leader and Pilot Captain Wu Xiaofeng said, "It's a great honor to be a part of this cooperative training endeavor. We were all very excited to start the mission training to prepare our team for the World Expo. Now that we are well into the training, we realize the importance of the mission specific team building, mentoring and scenario based evolutions. The systematic approach to teaching theses advanced skills demonstrates the experience and professionalism of the Air Rescue System instructors."
Air Rescue Systems is setting the new standard in Response, Training and Equipment for helicopter based insertion, extraction and rescue with the emphasis on mission safety. ARS supports airborne law enforcement, search & rescue response, technical rescue, power-line construction and utility rescue operations. ARS designs, tests and produces industry leading helicopter insertion and extraction equipment.
ARS maintains a training facility with on-site student housing, state of the art classrooms, training tower and hangar in Ashland Oregon. ARS also conducts customer on-site training utilizing their aircraft with it's mobile training team. Students attending courses at our training facility utilize our MD500 and MD600 aircraft. ARS flight training courses are approved by the Federal Aviation Administration and conducted under our 14 CFR Part 141 Training School Certificate.
Source:
www.verticalmag.com