How can benefit from Confucius factor
2010. 25 February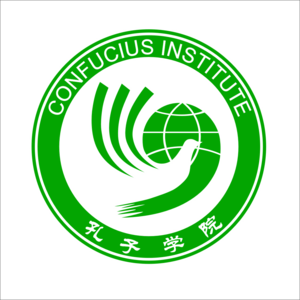 Alistair Houghton
(liverpooldailypost.co.uk) Of twelve Confucius Institutes in the UK, the University of Liverpool's is seen as a flagship after its official opening last October by senior Chinese politician Madam Li Wenyi.
Liverpool's decade-long twinning with Shanghai; the creation of a Liverpool campus at Suzhou, near Shanghai, in partnership with X'ian Jiaotong University; and the city's forthcoming participation as the only UK presence at the six month-long Shanghai Expo in May, establish the region as a leader in encouraging and enabling cultural and trading links with the world's powerhouse economy.
But the region's standing in China could be enhanced even further, should a bold bid by Edge Hill University to set up its own Confucius Institute succeed.
Prof Michael Hoey, University of Liverpool pro-vice chancellor for internationalisation and director of its Confucius Institute, pledged to work with Edge Hill if it succeeds in its quest, as well as Liverpool's Chinese community – one of the oldest in the West – to extend the benefits of the Institute to as wide an audience as possible.
Institutes are established in conjunction with the Chinese Government and work with local schools, businesses and the community to offer language skills and cultural awareness.
Prof Hoey acknowledged Liverpool's fortune in establishing a Confucius Institute: "There are not many in the world, and we have the privilege to be one of these places.
"Our objectives are to make people more aware of Chinese culture and to assist local businesses to prepare them for work in China, which is particularly timely with the Shanghai Expo coming up." To assist firms heading to Expo, the Institute will provide courses in introductory Mandarin – China's language of business – and a measure of cultural awareness to avoid the kind of faux pas that could jeopardise a business deal that Liverpool has been guilty of in past receptions for visiting Chinese VIPs.
Prof Hoey said: "We then want to assist people who have made Chinese contacts to the full."
Another key objective at the Institute is to make the Chinese language more accessible for businesses and, possibly, tourists.
"All Institutes would seek to serve these main planks, but there are two things that distinguish us from other Institutes, in that Liverpool is one of only two UK cities to be asked to go to the Expo (London pulled out last year) and the other factor is we are recognised because of Liverpool's previous relationship with the University of Souzho and our role for education in China.
"That gives us a unique set of possibilities, because most universities with an Institute will have a Chinese population, but we are the only Institute that is a university that has set up and helped to develop a massively successful and large university in China.
"Our Institute is seen as a flagship in the UK, and I will be in Shanghai for quite a lot of time seeking to establish Liverpool's priority in terms of dealing with the UK.
"We can't expect to be given higher priority than London, but we will emphasise that Liverpool is the next best place to deal with both educationally and in business terms."
Prof Hoey continued: "As a result of Expo, our businesses will have a deeper understanding of Chinese than any other city. We are uniquely placed as a city with one of the oldest Chinese communities in the world outside China.
"And, as a result of Capital of Culture, we have a reputation for the diversity of cultures we foster.
"We will be able to claim a fully knowledgeable and complete understanding of China's business place in the world."
The Professor intends to exploit every opportunity to immerse the Institute in Chinese culture and aims to develop close links with the city's Chinese community, which should also enable him to liaise closely with Edge Hill, should it succeed in its bid to establish a Confucius Institute, as Alan Seatwo is both the Liverpool Chinese Business Association chief co-ordinator and knowledge management specialist with Edge Hill University.
Prof Hoey said: "The Chinese do encourage co-operation between Institutes in other countries, and we have discussed the possibility of cooperating with an Institute in Rwanda.
"But we would be happy if an Edge Hill Institute wanted to work with us.
"We all work towards a common goal. We want to investigate all the ways we can to make contact with local businesses. Edge Hill's presence as an Institute would help in that work."
He said two Institutes could complement each other, given Liverpool's strength in research and Edge Hill's specialism in teacher and health care training: "We would be entirely happy to collaborate, but both of us would seek to deliver to our own strengths.
"There is no point in having programmes that clash, so we would seek to harmonise programmes and support each other rather than divide an audience." Mr Seatwo agrees that Liverpool's Chinese can provide an invaluable insight into their culture for the city and the Institute and is keen to develop close working links with the university.
"The university has to recognise the expertise within the community.
"They need not have the same capacity of academic understanding, but clearly they have lots of hands-on experience and first-hand understanding about culture and business processes in China and an appreciation of Chinese politics.
"That type of expertise has probably been overlooked and the university should realise that knowledge can develop within, through collaboration with different parties."
He said this area of contact with Chinese delegations has often been overlooked in past receptions that city leaders have organised for Chinese VIPs and, perhaps unwittingly, the city has put high-level noses out of joint.
"They don't appreciate that even seating at a business meeting is quite important.
"Money is the universal language, but in order to sustain a business relationship you need to have a broader understanding about each party."
He added: "There needs to be an appreciation of how China has gone through the process of economic development, as well as some perception of the political system.
"I think it is even more important we have more dialogue to enhance our understanding.
"In the future, whatever Government, there will be more cuts in public spending, so it makes sense to collaborate more with the voluntary sector, like our community.
"It would be a pity to miss this opportunity to maximise our resources and avoid duplication of work."
He said the same applies to Edge Hill University's application to China to establish its own Confucius Institute.
"In Edge Hill, we excel in teacher training and health care training.
"We will be looking at Mandarin teacher training which has great demand and we will look at using language to enhance our understanding of business practices and green issues on a consultancy level, for example, on sustainable building design."
Edge Hill has established links with South China University, in Guangzhou, which is two hours from Hong Kong and one of China's key commercial zones.
Mr Seatwo said if they are granted Institute status the university hopes to involve the nearby Ormskirk community in "catching the Chinese wave".
"We hope to see an agreement with South China University some time this month and aim to be up and running for the next academic year.
"The project will enable students and the local community to study the Chinese language."
He said combining language studies and teacher training could offer students the right qualifications to equip them for the employment market of the future.
"We would want to explore more exchanges between the two universities in terms of research collaboration and staff training, and at the same time not overlooking the opportunity for links with businesses in both countries for overseas placements or employment opportunities for students."
Source:
www.liverpooldailypost.co.uk