Mayor says expo costs not to exceed 18 billion yuan
2010. 8 March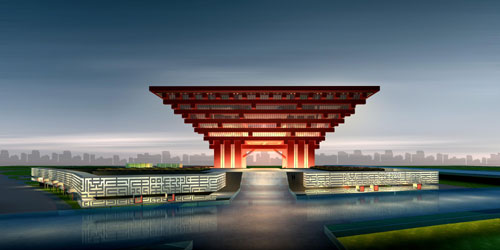 (business.globaltimes.cn) Han Zheng, mayor of Shanghai, said the cost of the 2010 Shanghai Expo will not exceed 18 billion yuan ($2.64 billion) during an interview on March 7.
He denied a claim made on the Internet that Shanghai will spend 400 billion yuan ($58.59 billion) to hold the international event.
According to Han, after the budget report of 18 billion yuan was approved by the State Council, all expo buildings were constructed within budget, including various pavilions, performing arts centers and infrastructure improvements, but not the construction of foreign exhibition halls.
Han explained that one part of the expo expenses is direct expenditure for construction, expected to be within 18 billion yuan. The other part is the operation cost which is projected to be 10.6 billion yuan ($1.55 billion), which was mainly raised from the market, such as ticket sales and sponsorships.
Ticket sales are expected to raise about 6 billion yuan ($880 million), and sponsorship may provide over 10 billion yuan ($1.46 billion).
The mayor added that the expenditures from the expo would be made public after an audit by a credible auditing company.
Source:
business.globaltimes.cn