State not to loan gold for Expo 2010 in China
2010. 9 March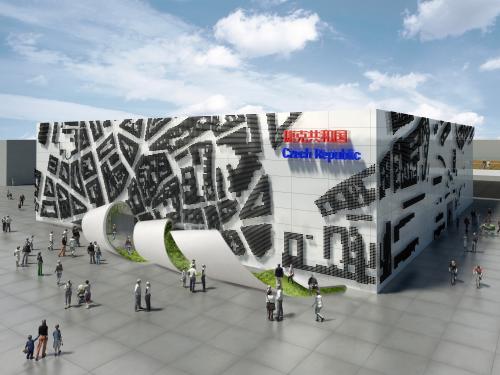 by ČTK
(praguemonitor.com) Neither the state nor the Czech National Bank (CNB) will be involved in the loan of gold for the Czech exhibition at Expo 2010 in China as the exhibition's authors have another alternative solution, Prime Minister Jan Fischer said Monday.
This is why the cabinet will not deal with the issue any longer, Fischer added without elaborating.
"We have accepted the statement by the (exhibition) general commissioner saying he is considering another easier way," Fischer told reporters.
Finance Minister Eduard Janota, who did not like the idea of a free loan of one tonne of gold for Expo, said the alternative solution would be on private grounds.
Only a fraction of the originally planned amount of gold would be needed in the end.
Exhibition General Commissioner Pavel Stehlik reassessed the plan of loaning the state goal since it was too complicated.
The government therefore halted a debate on the respective document on the loan prepared by the Foreign Ministry.
Fischer said he expected Stehlik to inform the government about his new plan.
Stehlik last week said the ministers were not much willing to approve the loan of one tonne of gold from the CNB as they considered it too risky.
The gold is to be used for the display called Czeknowlogy, designed by artist Federico Diaz, that makes it possible to transform human emotions into the form of shapes, colours, sounds and fragrances.
For this purpose, visitors would sit down in a module on a sensor chair that would register their feelings when looking at a giant drop of pure gold.
The Czech exhibition at Expo is to have the form of a symbolical town. Most exhibits are designed to present the contemporary Czech Republic. The Czech pavilion is covered with hockey pucks on the outside.
The government has earmarked about half a billion crowns for the exhibition that starts in Shanghai on May 1. On May 17 the Czech Republic will have its national day at Expo.
Copyright 2009 by the Czech News Agency (ČTK). All rights reserved.
Source:
praguemonitor.com