PM Lee visits S. Korea and China
2009. 31 May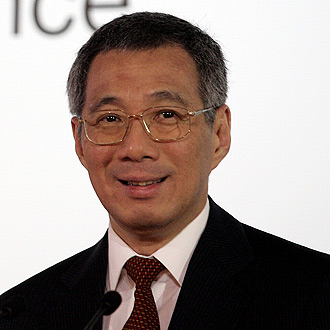 By Kor Kian Beng
(straitstimes.com) Jeju, South Korea - Prime Minister Lee Hsien Loong arrives in South Korea today for the start of a week-long north-east Asia trip, which also includes China.
His four-day official visit to South Korea begins on scenic Jeju island, where he will attend the Asean-South Korea Commemorative Summit.
The two-day event marks 20 years of relations between the regional grouping and its dialogue partner.
The Ministry of Foreign Affairs said in a statement: 'The leaders are expected to review the progress achieved in Asean-South Korea cooperation as well as discuss ideas to further strengthen the relationship in the coming years.'
In a separate statement, the Asean Secretariat said the leaders will discuss the intensifying of cooperation on regional and global issues.
These include climate change, the global economic and financial crisis, food and energy security, and communicable and emerging infectious diseases.
PM Lee, who last visited South Korea in 2004, is accompanied by Foreign Affairs Minister George Yeo and Trade and Industry Minister Lim Hng Kiang on this leg of his trip.
At the summit, which begins tomorrow, Mr Lim will witness the signing of the Asean-Korea investment agreement. This completes the Asean-Korea Free Trade Agreement.
After the summit, PM Lee will travel to the capital Seoul, where he will meet and be hosted to dinner by Korean President Lee Myung Bak.
He will also meet Korean Prime Minister Han Seung Soo, Finance Minister Yoon Jeung Hyun, and business leaders from major Korean organisations.
In China, PM Lee will be joined by his wife, Ms Ho Ching, for his three-day working visit from Thursday.
He will be present at several events involving Singapore businesses in Hangzhou and Ningbo in Zhejiang province, and also Shanghai.
In Shanghai, he will meet key government leaders and attend a ceremony to mark the start of construction of the Singapore Pavilion at World Expo 2010.
He will return to Singapore next Sunday.
In his absence, Deputy Prime Minister Wong Kan Seng is the Acting PM.
Source:
www.straitstimes.com