Jia starts shooting doc for Shanghai Expo
2009. 2 June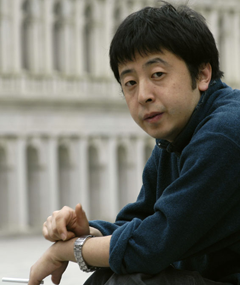 (screendaily.com) Chinese director Jia Zhangke has started production on a two-hour documentary, Shanghai Legend (working title), which will be the official film of the Shanghai World Expo 2010.
The project is jointly backed by Shanghai Film Group Corporation, Jia's Xstream Films, Beijing-based TV investor Yiming International Media Productions and a new Beijing-based media investment firm Xingyi Shijie.
Shooting started this week in Shanghai and the production team will also shoot in New York, Hong Kong and Taipei to interview people who emigrated from Shanghai to those cities during war time.
Jia said the focus of the film will be people, their stories and architecture spanning from the formation of the city to the present day.
Production is scheduled to finish by the end of the year and the film will be released in April 2010, one month before the Expo. Jia said Xstream Films will be looking for sales agents to handle international sales of the film.
Besides the documentary, Jia is also preparing his first commercial period drama which is set to start shooting immediately after the documentary. The film will revolve around intellectuals in Shanxi Province in the late Qing dynasty.
Source:
www.screendaily.com