Twelve Belgian companies to feature at Jewelry
2010. 30 March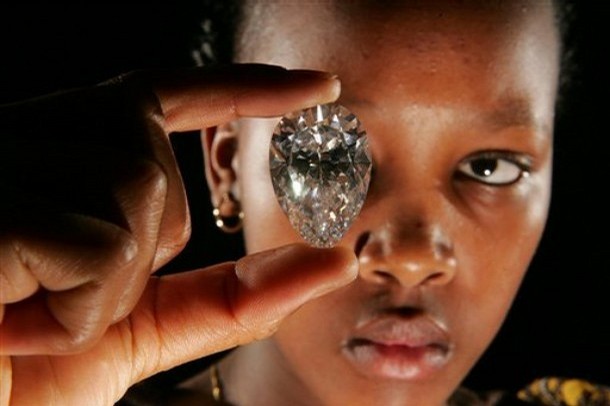 The AWDC website will enable visitors to set appointments with a chosen company

(diamondworld.net) Diamond companies from Antwerp will be participating at the forthcoming Jewelry Shanghai 2010 show, in a significant manner. This will be the second appearance for Belgian companies in the Chinese market, after having participated in the Hong Kong International Show earlier this month. There would be 12 diamond firms exhibiting in the Jewelry Shanghai 2010 show slated between April 9-12 at the Shanghai New International Expo Centre.
For Belgian companies, there would be a special match-making session organised on April 11, which is a kind of speed-dating for business that aims to put Belgian diamantaires together with potential Chinese buyers in a series of meetings. The top 30 prospective diamond trading companies will have the opportunity to develop new synergies with Antwerp diamond companies.
As was done for the Hong Kong show, the AWDC's dedicated website profiling the Belgian exhibitors is also accessible to visitors of Jewelry Shanghai 2010. The site becomes an interactive platform for visitors of the trade fair who are guided to a dedicated page explaining information on the exhibiting firm. In a special feature entitled "Schedule a meeting with an Antwerp exhibitor", visitors simply select a participating Belgian company they wish to meet and receive an appointment from the company directly.
"The Chinese market is the most dynamic in the world and it is vital that Belgian companies create business links there," said AWDC CEO Freddy J. Hanard. "That is the reason that the AWDC is investing great efforts in establishing and reinforcing links to Chinese buyers. Recent research has shown that that the Chinese jewellery market is already the third largest market in the world", Hanard added.
Mainland China and Hong Kong account for 25 percent of Belgium's exports of polished gems. China imported $250.8 million worth of polished diamonds from Belgium in 2009, and a further $1.85 billion was exported to Hong Kong, with most of the gems eventually being sold in China.
< Source:
diamondworld.net