Shanghai Expo mascot
2009. 6 June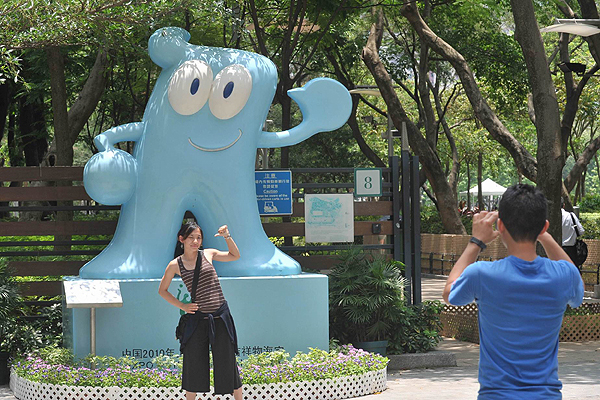 (news.gov.hk) Haibao, the mascot of the World Exposition 2010 Shanghai China, has come to Victoria Park and will remain there on display until November 30.
It will then move to Sha Tin Park and Hong Kong Park.
Hong Kong people are also invited to participate in the Haibao Tour of the World competition from May 27 to July 26.
People can take photos with Haibao, or to create their own artwork using the mascot, and submit it online. For more information click here.
The expo will be held in Shanghai May 1 to October 31, 2010. Hong Kong will build a pavilion at the expo and participate in the Urban Best Practices Area exhibition.
Source:
www.news.gov.hk