Canada's Expo pavilion nearly overshadowed by Dashan
2010. 26 April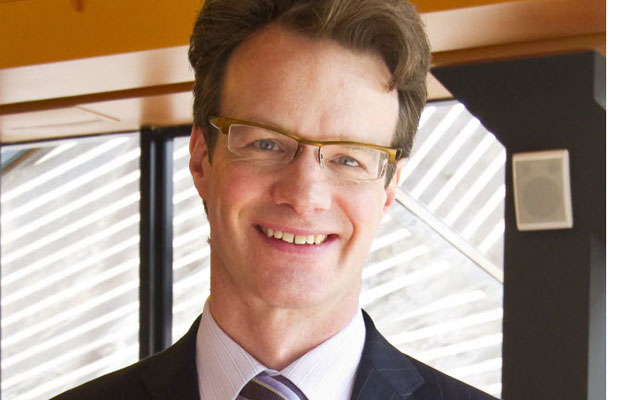 He's Dashan here. Canada's Commissioner General for Expo 2010 was born in Ottawa and named Mark Rowswell, but the Chinese have adopted him for their own. Photograph by: Steven Curtin , Canwest

Aileen McCabe
(vancouversun.com) During the first sneak preview of the Shanghai Expo this week, Canada's commissioner general decided to "work" the snaking line of Chinese queuing to see inside Canada's red cedar pavilion.
He almost caused a riot.
Police had to stop people jumping over the ropes to take a picture with Mark Rowswell, the man the Chinese know as Dashan.
"One of the things we've done with my role," Dashan said in an interview Friday, "is try to figure out what's the best way for me to be seen and to interact with people, but not to disturb the lines, not to get people jumping out of the lines to take photos with me.But, I want to go and say hello, so people know I am here."
The Ottawa-born Rowswell is famous throughout China as a comedian and television commentator and he's one of Canada's secret weapons in its bid to create a buzz at what is almost certainly the largest nation-branding event ever staged.
For 184 days, beginning May 1, the oft-maligned Canada Pavilion will serve as the venue for two separate but complementary efforts: wooing ordinary Chinese, and expanding business and trade with the emerging superpower.
On the ground floor of the pavilion, each day thousands of Chinese will get a taste — and feel — of Canada. For approximately 20 minutes they'll walk through an interactive, multimedia exhibit that is designed to wow, but is also fun to look at and play in.
Interactive and multimedia shows are featured at a lot of Expo pavilions, but what may set the Canadian offering apart is Cirque du Soleil, Canada's second secret weapon.
As the crowds wait to get into the Canadian pavilion, Cirque artistes will be buzzing around and through the lines, playing out one of the four new skits the Montreal circus troupe devised specially for Expo.
After just a few days of trial runs, it is emerging that queues are going to be a major problem. Even when the daily numbers have been strictly controlled, people are waiting in line for about 45 minutes to get into the fairgrounds and up to an hour to enter some of the pavilions. They are already grumbling about it, too. Cirque's idea to amuse the crowds while they wait may just put Canada's pavilion high on everyone's must-see list.
And that's important, because the cache of visiting a venue people are talking about will help make a success of the Canadian pavilion's second mission — business.
On the second floor, away from the noise of the tourists and visitors, the Canadian pavilion boasts a boardroom, conference centre, VIP Lounge and one cool kitchen. It is a calm oasis where the "business of Expo" will be done. It's for cutting deals and signing contacts.
Premiers and business people from at least four provinces will be meeting with Chinese companies here; individual Canadian companies will be entertaining perspective Chinese clients and partners over B.C. salmon and Alberta beef; and Canadian schools and universities will be using the space to mount their assault on the lucrative Chinese education market.
It's a one-two punch. The pavilion makes a splash, so Canadians can make the deals.
The one cloud on the horizon is the pavilion's design. Critics say it's not as cool as Britain's Seed Cathedral, as funky as the straw mats that cover the Spanish pavilion, or as fun as Denmark's bicycle ramp.
The saving grace, however, is that nobody has told the Chinese that — yet. They get to decide for themselves. Their government-controlled media wouldn't consider printing a nasty word about any Expo exhibitor.
Sitting in the sunshine outside the Canadian pavilion just a week before it officially opens to visitors, Chen Jiao and her colleague Liu Dongyu try to be diplomatic when asked their opinion of the imposing wood building Cirque designed.
"It looks huge," Chen says.
"It's too large, I can't get a real impression of it," Liu pipes in.
Fang Jinghua, 57, is of two minds about the pavilion.
"The wood exterior looks natural," she says, "but I wouldn't have known it was the Canada Pavilion without the sign."
She has an idea for better "branding," however, that would probably drive the Cirque nuts and the pavilion managers to distraction.
"I think Canada has maple leaves," Fang said, "but I can't see them here."
Source:
www.vancouversun.com