China Eastern confirms Shanghai Airlines merger
2009. 13 June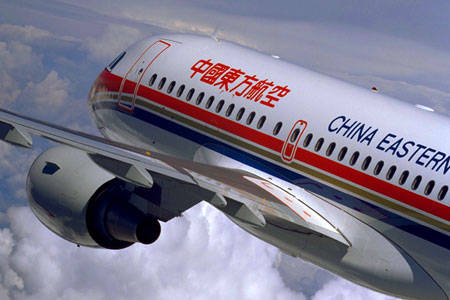 (AFP) China Eastern Airlines confirmed it was in long-awaited merger talks with smaller rival Shanghai Airlines, adding a detailed plan of the tie-up was expected within the next 20 days.
Speaking at a shareholders' meeting in Shanghai, China Eastern chairman Liu Shaoyong said members of a joint team of executives had "reached consensus on all major issues" of the merger process.
"The joint task force has started initial preparations and is discussing the form, road map and timetable of the tie-up and restructuring," he said.
"I expect the detailed plan to be released within 20 days."
Shares in China Eastern Airlines and Shanghai Airlines have been suspended since Monday amid media reports that the government had ordered the two ailing carriers to merge.
Liu said China Eastern would welcome foreign investors coming into the group despite the merger.
"We are not involved in such talks currently," he told shareholders.
"But... as long as it is in line with government and industry policies and the interest of shareholders, we would not rule out any (company) in the world, be it a financial (investor) or strategic, domestic or foreign, industrial or non-industrial, we will welcome it."
The merger is expected to create an aviation company with a dominant position in domestic hub Shanghai, the two carriers' headquarters, as part of the city's efforts to gear up for the World Expo starting from May 2010.
The official Xinhua news agency has cited unnamed analysts as saying the merger would give the new group a 50 percent market share in Shanghai and ease fierce competition in the local market.
This would help the combined carrier to become more competitive over its major rivals, Air China and China Southern Airlines, according to Xinhua.