Canadian Beef Served Up in China on Canada Day
2010. 30 June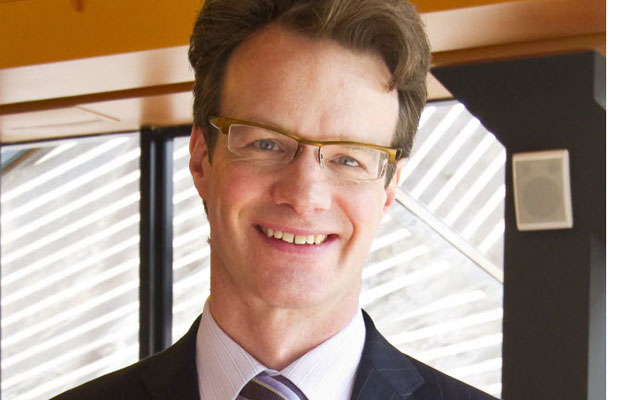 Mark Rowswell - "Dashan"

(marketwire.com) Canada's top quality beef will be served at the Shanghai World Expo 2010 to celebrate Canada Day, marking the first time in almost a decade that Canadian beef has been available in China. Agriculture Minister Gerry Ritz will host a beef barbecue in celebration of Canada and China's strong trade relationship. Her Excellency the Right Honourable Michaëlle Jean, Governor General of Canada and Canada's Commissioner General for Expo 2010 Mark Rowswell - "Dashan", a famous media personality in China, are expected to attend the event.
"We'd like to thank our Chinese friends for allowing a special shipment of beef for our Canada Day celebrations, as we work to complete our agreement for staged full market access," said Minister Ritz. "Canada is the first BSE-affected country to receive any beef access to China in almost a decade and this landmark agreement will help ensure a bright future for the Canadian beef industry by getting our safe, high quality beef back on Chinese store shelves." 
On June 24, Canada announced that it had secured a breakthrough agreement with China to allow staged market access for beef and tallow, becoming the first country to resume trade with China following a case of Bovine Spongiform Encephalopathy (BSE) in 2003. As a key indication of the strong trade relationship based on principles of sound science, China has allowed a special shipment of Canadian beef into both Shanghai and Bejing for Canada Day celebrations.
"As Canadians gather to celebrate Canada Day with a barbecue back at home, we are extending this tradition to our friends here in China by serving up high-quality Canadian beef and pork grilled to perfection with the help of a delicious canola-based marinade," said Minister Ritz. "Canadian farmers produce the best food in the world, and our Government is working tirelessly to promote their products both at home and abroad."
Canada's special access for Canada Day will help promote and boost demand for safe, high quality Canadian beef. In addition to beef, Minister Ritz and Canadian Head Chef Wayne Murphy, Executive Chef at the Canada Pavilion and Chef Professor and Coordinator of the Culinary Arts Program at La Cité collégiale, will also highlight Canada's world-class pork and canola products. 
"We have great cause for celebration," says Gib Drury, Board Chair of the Canada Beef Export Federation, who will be serving beef with Minister Ritz. "Thanks to the ongoing hard work and commitment of Agriculture Minister Ritz, the trade barriers are coming down for Canadian beef in China. The breakthrough agreement between Canada and China allowing market access for Canadian beef in a staged process will soon see consumers across China enjoying safe, high quality Canadian beef. "On Canada Day, Canadian beef is being served here in Shanghai at the Canada Pavilion -- and also to 90 guests at a Canada Beef Export Federation Demand Building Seminar in Beijing. The guests are key industry representatives from Beijing's import and distribution sector, retail sector and culinary sector who will help build demand and sales for Canadian beef in this tremendous market," says Drury.
"Canadian cattle producers work hard to produce the high-quality and safe beef like that being enjoyed at the Shanghai Expo 2010 today," said the Canadian Cattlemen's Association President Travis Toews, who will also be on hand to serve beef at the event. "We take a lot of pride in saying we believe our beef is the best in the world and we look forward to sharing more of it with China as we work toward the restoration of full access under the new beef trade agreement with China."
Minister Ritz is in China for the third time in less than a year to further strengthen the Canada-China agricultural trade relationship and push for the removal of trade restrictions on Canadian canola, and to commemorate 50 years of agricultural cooperation between the two countries.
Note: Pictures of the event and audio clip of Minister Ritz will be released to media on July 1, 2010.
For more information, please contact
Agriculture and Agri-Food Canada
Ottawa, Ontario
Media Relations
613-773-7972
1-866-345-7972
or
The Office of the Honourable Gerry Ritz
Meagan Murdoch
Press Secretary
613-773-1059
Source:
www.marketwire.com