The Little Mermaid works hard, plays hard
2010. 2 July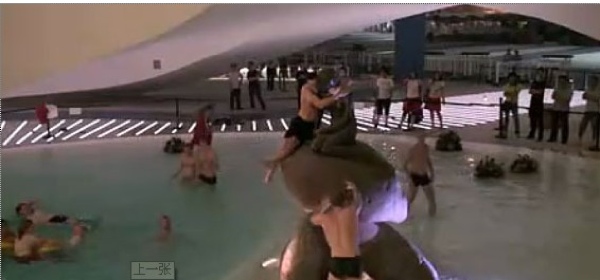 (shanghaiist.com) Employees at the Danish Pavilion have some explaining to do. After celebrating Denmark's National Pavilion Day on Tuesday, a few of the revelers didn't want the party to end, and so they moved it the pond inhabited by Danish national treasure, the Little Mermaid.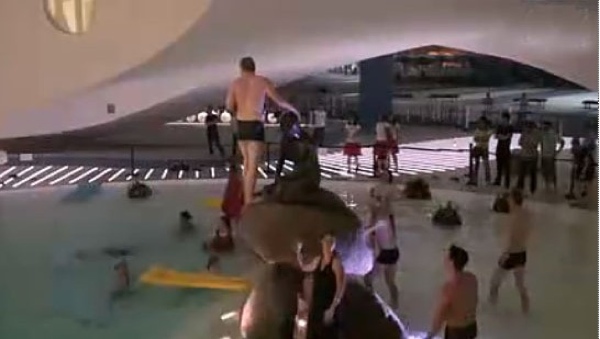 In her native land, the mermaid is placed right by water and people are free to enjoy her company as they please. And even though the pond at the Danish Pavilion was designed for swimming, it never officially opened to the public after concerns arose that she might be damaged. She is an ambassador to this country, after all.
Her run-in with party-goers didn't do her any harm, luckily. There hasn't been word yet whether Denmark will increase security or perhaps take her back, but hopefully they'll let her stay. She seems to have made a few friends.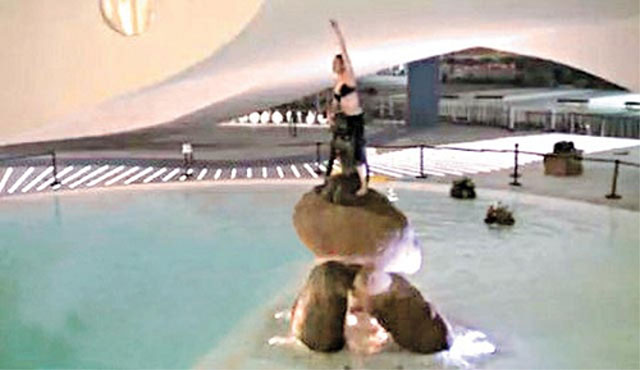 Source:
shanghaiist.com