Half a million free condoms made available
2010. 28 July
Shanghai authorities are distributing 500,000 free condoms in reaction to the news that nearly 80 percent of HIV carriers and AIDS patients in the city caught the virus through unprotected sex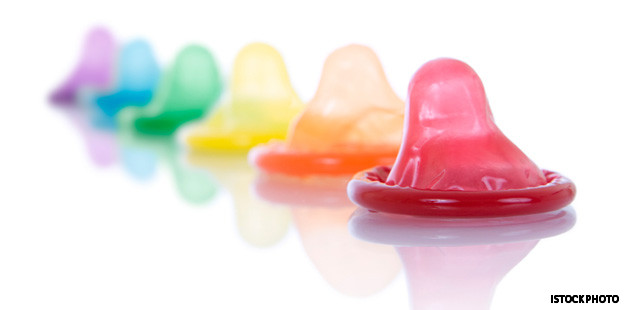 The Shanghai government will be offering 500,000 free condoms around the city in an effort to control the spread of HIV and AIDS.

(cnngo.com) This week, local health officials released Shanghai HIV and AIDS statistics. Although there were a number of notable stats, one worth noting is that nearly "80 percent of HIV carriers and AIDS patients registered in Shanghai caught the virus through unprotected sex," according to local officials.
In light of the report, Shanghai health authorities are teaming up with condom-maker Jissbon to distribute condoms across the city. Expo-designated hotels and the 2010 Expo site itself will be targeted, although no specific number of hotels were given. Jissbon is donating 300 condom vending machines and 500,000 condoms to help the cause.
2010 Expo-designated hotels range from the budget hotel chain Jinjiang Inn to Shanghai luxury hotels including Pudong Shangri-La Hotel and JW Marriott Shanghai Tomorrow Square.
Now no corner of Shanghai is safe from Expo condoms. Or perhaps we say every corner is now safer. 
The goal of the campaign is not only to increase condom usage in the city, but to also increase AIDS awareness among visitors to the World Expo, the majority of whom are Chinese. 
"Encouraging people, especially the youths, to practice safe sex is a good starting point," Yu Meiling, a doctor from nearby Anhui province who is visiting the 2010 Expo with her husband, told China Daily. 
Wong Chinchu, communication manager with the Pudong Shangri-La Hotel, told the paper that the hotel respects the move, but will do its best to protect its guests' privacy.
Although the Expo might seem like an odd place to promote safe sex, authorities back their reasoning. "Unprotected sex is a major virus vehicle in cities like Shanghai," Zhuang Minghua, the AIDS control office's assistant director, said to Shanghai Daily. "So promotion of the use of condoms is the most effective and useful method to prevent HIV/AIDS, especially under the current big flow of people into the city for the World Expo."
This push is part of the Shanghai AIDS Prevention and Control Commission's condom promotion program which kicked off in May with the goal of having "free condoms available by 2012 in 90 percent of public venues such as hotels, residential complexes, wet markets, entertainment venues and construction sites."
In additional to putting condoms in public places, Zhuang said that Shanghai officials will also reach out to sex workers, men who have sex with men and other high-risk groups, although specifics of those programs were not discussed.
On December 1, 2009, there were 4,828 HIV carriers and 834 AIDS patients registered in Shanghai.
Source:
www.cnngo.com