Five Chinese bidders want to buy Czech Expo pavilion, exhibits
2010. 13 September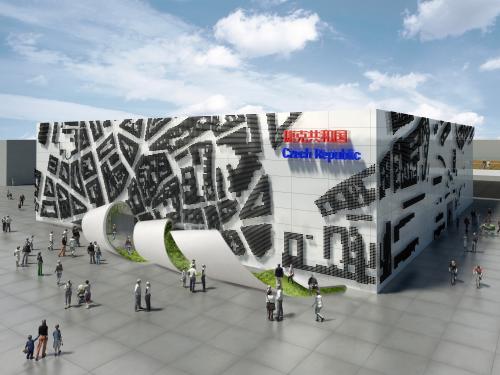 (praguemonitor.com) Three Chinese regions want to buy the Czech pavilion at Expo 2010 in Shanghai as a whole and one Shanghai cultural institution and a company are interested in the arts exhibits, Czech participation spokesman Jiri Potuznik told CTK Friday.
The east Chinese city of Huzhou and the Czechoslovak-Chinese Friendship farm in Hebei province, a conglomerate with 180,000 employees and oil refinery showed their interest already previously.
They have now been joined by Wuxi, a city of milllions which is a favourite tourist destination near Shanghai.
"Besides regions, one important Shanghai cultural institution is interested in the exhibition, but the general commissioner's office would not disclose its identity now that the negotiations have just started. Another entity is interested particularly in arts exhibits," Pozuznik said.
A local auctions company would also like to gain selected works of art if the Czech state were interested.
The Czech pavilion has welcomed about six million visitors since the exhibition opened in May.
It has already equalled the number of visitors to the Czech pavilion at Brussels Expo 1958.
Expo 2010 will end in two months.
Copyright 2009 by the Czech News Agency (ČTK). All rights reserved.