Perfumes inspired by pavilion
2009. 30 June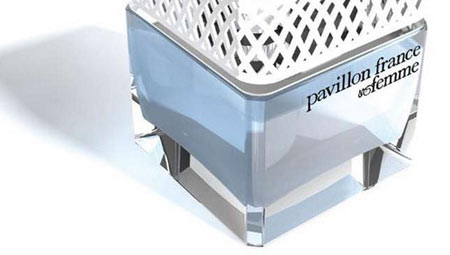 (news.xinhuanet.com) France has created two unique perfumes for Expo 2010 with a bottle taking the shape of the France Pavilion.

The perfumes have the scent of white magnolia, a flower that represents Shanghai.
The perfumes are named after the pavilion as well - L'Eau de Parfum Pavillon France. Their bottles will be wrapped in mesh like the huge mesh wrapping on the France Pavilion.
    The perfumes, one for men and one for women, blend several aromas including ylang, jasmine, plumeria rubra, peony, lilac, rose and musk for women, and cardamom, mandarine, lotus, patchouli and sandal for men.
The France Pavilion, dubbed "The Sensual City," will showcase the sights, smells, tastes, sounds, feel and glamor of France.
Jose Freches, president of COFRES, the company in charge of the France Pavilion, said the perfumes were designed because aromas will play an important part in the pavilion. Visitors will smell roses in the Palace of Versailles and cream rolls in the French cafes, he added.
The perfumes will go on sale in China soon, priced between 80 yuan (US$11.73) and 90 yuan.
Source:
news.xinhuanet.com