Heatherwick unveils final design for Shanghai Expo pavilion
2009. 29 June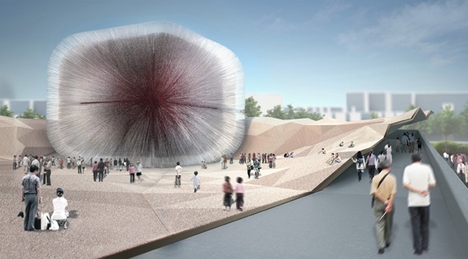 by Anna Winston
(bdonline.co.uk) Thomas Heatherwick today unveiled the final design for the £13.2 million UK pavilion at the 2010 Shanghai Expo.

Work has already begun on site to build the pavilion, which was originally budgeted at £12 million.
It will feature 60,000 7.5m-long acrylic "hairs" which will move with the wind, and have seeds from Kew Garden's millennium seed bank embedded in the ends.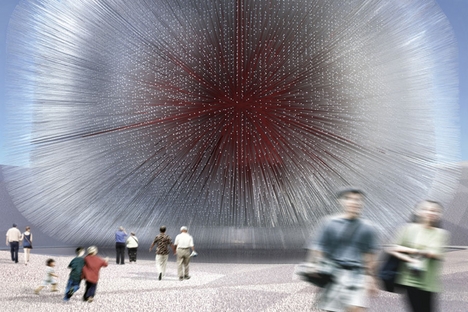 Earlier proposals had included an installation inside the 100-person capacity plywood cube that forms the core of the structure. This space will now be a "cathedral of seeds" with only the seeds on display.
The news comes after the curator and designer of the exhibition originally earmarked for inside the pavilion walked off the project last October after an argument with Heatherwick over content.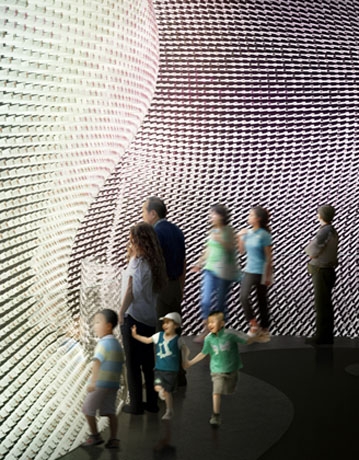 Heatherwick described the finished design as the "world's largest ever hairy building", with the interior space sharing the atmosphere of "the manuscript room at the British Library".
He added: "I think you're going to hunger for simplicity at the expo and we're going to be looking at quite a serious scientific issue in quite a low tech way.
"Sir John Sorrell and Mark Jones have been working with us on this because this isn't just a shell. There is a solidity to its content as well."
Natural light, channelled through the acrylic spines, will light the building during the day while at night the structure will glow from within.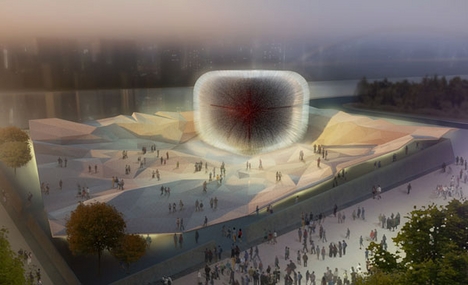 At an earlier stage in the design process, the building was to have been lit with a number of different coloured lights, but this has now been scrapped.
Installations and exhibits will be featured along a covered walkway leading up to the pavilion below the Astroturf -covered angled landscape which covers the 6,000sq m site.
Plans for the legacy of the building, which must be dismantled and removed from the site after the Expo, include using the acrylic coffined seeds as an educational tool.
Source:
www.bdonline.co.uk