Government forced to step in to prop up Expo
2009. 6 July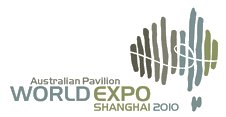 by Mark Davis National Editor
(brisbanetimes.com.au) The Federal Government has added $12 million to funding for Australia's pavilion at the World Expo in Shanghai next year amid reluctance from business and state and territory governments to pay for the showcase.

The deteriorating economy has dampened sponsor support for the display, which the Federal Government considers crucial to developing economic and political links with China.
Australia's pavilion, expected to be completed by September, is a three-storey building with large interior exhibition spaces, a 1000-seat theatre and a dedicated VIP area. It will have more than 120 staff, many bilingual, for the six months the expo runs from next May.
The budget for the project is $83 million, of which the Government will now pay $73 million. That is more than countries such as the United States, Britain and Canada have said they will spend.
The Department of Foreign Affairs and Trade said the department was on track to raise $10 million in sponsorship, almost treble the sponsorship for Australia's participation in the 2005 expo in Japan.
Three companies - ANZ, Rio and BlueScope Steel - have signed up as major sponsors for the Australian presence at the expo.
NSW is a "gold" sponsor of the project, providing less funding than the $750,000 to be spent by the Queensland Government as a "platinum" sponsor.
The South Australian, West Australian, ACT and Northern Territory governments are "silver" sponsors. The ACT and the Northern Territory have each said they are contributing $300,000 in cash and in-kind support.
Source:
www.brisbanetimes.com.au