Czechs to display plaque from Charles Bridge
2009. 9 July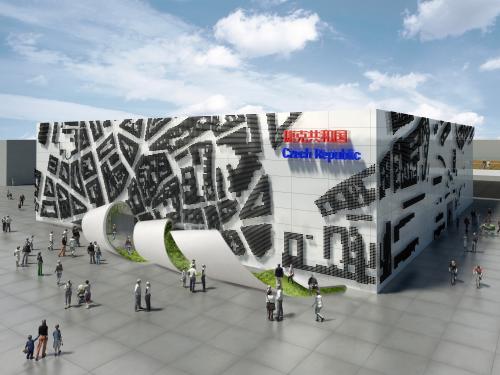 (ceskenoviny.cz) A plaque from the statue of St John Nepomuk (Nepomucen), which people touch to make a wish, on the 14th-century Charles bridge, the oldest bridge in Prague, will be displayed in the Czech pavilion at Expo 2010 in China, exhibition commissioner Pavel Stehlik has told CTK.

"We will officially remove the plaque from Charles Bridge before the beginning of the world exhibition," Stehlik, Czech general commissioner for Expo 2010, told CTK.
The bronze plaque regarded as "a symbol of happiness" will evoke Czech history at the national display that is otherwise outlined in a modern way.
Stehlik said they had been long considering what Czech historical item could address the Chinese.
"Happiness is the most fundamental for a Chinese," Stehlik explained.
John Nepomuk was tortured to death upon the order of King Wenceslas IV and his body thrown into the Vltava River in Prague on May 16, 1383. A legend says he died as he refused to betray the confession of the queen. He was canonised in 1729.
As a saint he is widely respected by believers in Europe as well as in Catholic communities overseas.
The bronze statue od St John Nepomuk on Charles bridge was created in 1683 according to a draft by famous Baroque sculptor Jan Brokoff.
The passers-by are touching the plaque with a relief depicting St John Nepomuk's martyr death on the statue's plinth, asking the saint to fulfil their wishes.
The Czech Republic will have its own pavilion at the 2010 Expo world exhibition in Shanghai to be held on May 1-October 31, 2010.
The pavilion will have a white facade with a black relief imitating the structure of Prague's historical centre made of hockey pucks.
The government has earmarked some 0.5 billion crowns for the Czech representation at Expo. However, Stehlik is to save some 20 million crowns over the budget cuts, and this is why he is to cancel part of the planned programme.
($1=18.730 crowns)
Source:
www.ceskenoviny.cz