Sweet home-stay for foreigners during Expo
2009. 10 July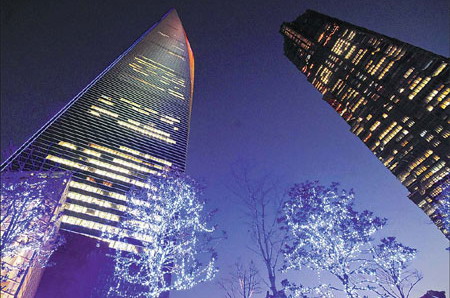 by Wang Zhenghua and Shi Yingying

(chinadaily.com.cn) With her photographs of Shaoxing opera performers hanging on the wall, 58-year-old Wu Guoxiang is looking forward to teaching overseas tourists about traditional Chinese culture when they arrive for next year's Shanghai Expo.

"I'll teach them the postures and I'm even thinking of renting costumes for them so they can take pictures," said Wu, one of dozens of families that have applied for the Shanghai government's home-stay program so tourists can get a richer impression of the city next year.
"The Shanghai Expo is a once-in-a-lifetime experience," said the housewife, who lives with her husband in a three-bedroom apartment in a middle-class community in northern Shanghai. "China has opened its doors to the world and so should my family."
The Shanghai World Expo, a six-month event that kicks off next May, is expected to attract 70 million visitors, equivalent to the population of Turkey.
About 4 million of them will come from overseas, thus putting the city's accommodation ability to the test. Shanghai currently offers around 540,000 beds at its hotels and hostels.
Home-stay encouraged
To help make space, the government is encouraging local residents to provide temporary lodging for its expected guests, especially at weekends and holidays. A pilot program is underway at Linfen Community in Zhabei district. Similar to the one rolled out during the Beijing Olympics, the program will mainly target overseas visiting groups rather than individual tourists.
The city is also negotiating with neighboring provinces like Jiangsu and Zhejiang, which boast a large pool of premium hotels located within a 60-to-90-minute drive from Shanghai.
At Linfen, which has a population of some 20,000 families, residents have already begun to embrace the pilot program. According to community officials, inquiries have flooded in since application forms in the shape of a questionnaire were distributed to each household earlier this month.
Most of the applicants have more than one bedroom in their home and can provide bedding, air-con, TVs, telephones and independent bathrooms.
Many said they were more interested in the experience of making new friends than making money, while some just want to show how pleasant life is in Linfen. Potential communication problems topped the list of concerns, but the majority of families were confident these could be overcome with the right attitude.
"The enthusiasm of our residents is encouraging," said Zheng Wanping, the community's publicity official. "We will show our guests the best of what we have."
One of the earliest applicants, Wu's family is located on the top floor of a six-story apartment building in a well-greened community. It is next to a street lined with restaurants and provides easy access to the expo garden by subway.
Suggesting she has a high threshold for pain, Wu said she would welcome cigarette smokers and all-night party-goers alike, as well as people of any religious denomination.
"We are easy-going people," she said.
Meanwhile, Zhang Lanyou, another applicant, has already emptied a 16-sq-m room in case she gets the green-light. But guests need to be vegetarian to enjoy her cooking, warned the 62-year-old retiree.
Hotel rush
Major internationally branded hotels are offering a total of 6,800 rooms to bump up the supply to 25,800 by the end of this year, according to real estate company Jones Lang LaSalle Hotels.
"There were 325 star-rated hotels in Shanghai at the end of 2008 but this number will jump to 500 before the expo," said Dao Shuming, director of the Shanghai Municipal Tourism Administration.
"These star-rated hotels, along with 4,000 other hotel rooms, will offer a total of half a million beds by 2010."
The Ritz-Carlton Pudong, which is set to open in April just before the expo kicks off, will offer 285 guest rooms. These will range from 50 sq m to 400 sq m, with a palatial presidential suite currently under construction to rank as one of the best accommodations the city has to offer. The hotel is one of 58 star-rated hotels currently being built in Shanghai.
As a last resort, hotels in Shanghai's neighboring cities will help plug the gap during the expo.
Source:
www.chinadaily.com.cn