China Eastern unveils merger plan
2009. 13 July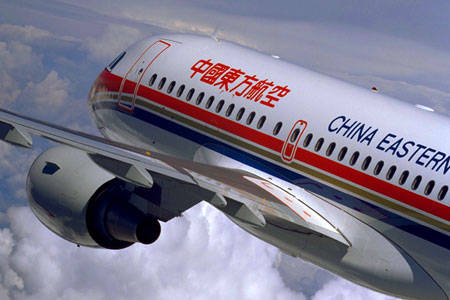 (AFP) China Eastern Airlines has said it would acquire rival Shanghai Airlines through a 8.9-billion-yuan (1.3 billion dollars) share swap and raise seven billion yuan in a private share placement.
China Eastern, the country's third largest carrier, will swap 1.3 of its Shanghai-listed A shares for each share in the smaller Shanghai Airlines, according to documents filed with the Shanghai Stock Exchange.
Under the terms of the deal, state-run China Eastern's yuan-denominated A shares would be valued at 5.28 yuan each while Shanghai Airlines' 1.3 billion outstanding A shares were valued at 6.875 yuan apiece.
As a result, the merger would be valued at 8.9 billion yuan.
Shanghai Airlines will become a wholly-owned subsidiary of China Eastern and will be delisted from the Shanghai bourse after the merger, the two carriers said in separate statements with the bourse.
Both carriers, which posted substantial losses last year, have been struggling due to higher fuel costs and weak passenger demand amid the economic slowdown.
The long-anticipated merger is expected to create an aviation company with a dominant position in the Shanghai market as part of the city's efforts to gear up for the World Expo starting in May 2010.
China Eastern said the deal would increase its share in the city's passenger transport market to 46.6 percent from the current 32.1 percent while its share in the cargo transport market would rise to 26.6 percent from 17.6 percent.
Analysts have said this would help the combined carrier to better compete against its major rivals, Air China and China Southern Airlines.
China Eastern, listed in both Shanghai and Hong Kong, said it would also raise about seven billion yuan in a private share placement to supplement its working capital.
It hoped to raise about 6.41 billion yuan selling up to 1.35 billion A shares for at least 4.75 yuan each to 10 institutions.
Meanwhile, it planned to raise about 686 million Hong Kong dollars (88.5 million dollars) by issuing up to 490 million shares for at least 1.4 Hong Kong dollars each.
Trading in shares of the two carriers, which have been suspended since June 8 pending the merger talks, resumed on Monday.
Both companies rose by five percent in morning trade in Shanghai, hitting their daily trading limit.