Work to Begin on US Pavilion
2009. 15 July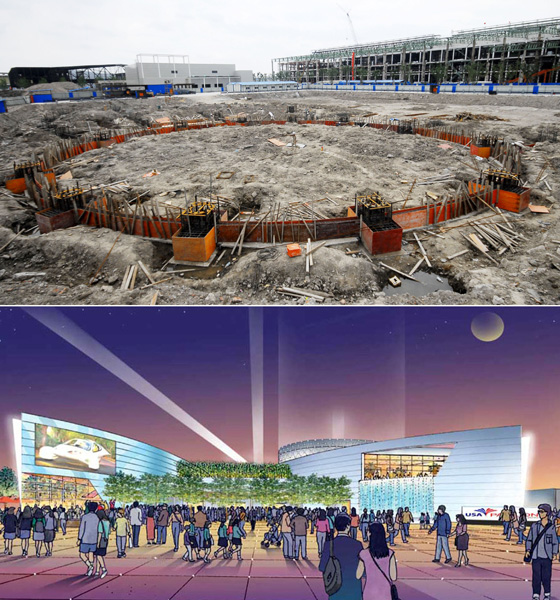 (english.cri.cn) Construction is due to begin on Friday on the US Pavilion for World Expo 2010 Shanghai.
United States Commerce Secretary Gary Locke will attend the groundbreaking ceremony for the US Pavilion on the last day of his four-day visit to China, according to the US Department of Energy Website. Locke is of Chinese descent.
The US Pavilion has received considerable public attention after the nation last week gave its long-awaited Expo confirmation. The US government signed a participation contract with the Shanghai Expo organizer last Friday, becoming the 240th confirmed participant to the event.
Construction workers have already begun pre-construction preparations on the 5,600-square-meter plot reserved by the Shanghai Expo organizer for the US Pavilion, according to Xinhua news agency.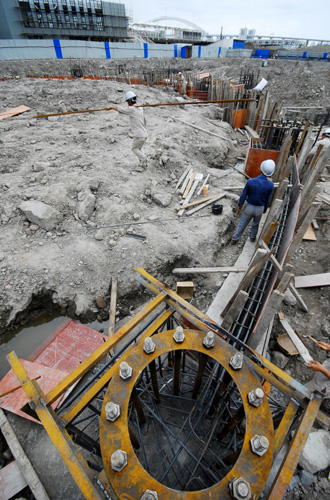 The US Pavilion will be at the very west of the Pudong section of the Expo site. The plot is regarded as a "golden area" as it is close to one of the Expo entrances.
Thirty-six countries have confirmed they will build stand-alone pavilions. Other nations will either rent a pavilion from the organizer or share pavilions.
A dozen of the 36 countries have already begun their pavilion construction as the organizer has urged all participants to begin work as soon as possible. The six-month event opens in less than 300 days.
"We will be on time and schedule," Jose Villarreal, the newly appointed commissioner general for the US Expo effort, said last week after signing the participation contract.
He said the American group has developed a detailed timetable to build the pavilion but declined to say how long construction would take.
The organizer has said a stand-alone pavilion usually needs about five months to be completed.
The US Expo team is not only struggling with time, but also money.
The US group has raised about half of the US$61 million needed to build and run the pavilion, but is optimistic it will obtain the rest.
Construction and fundraising will proceed simultaneously, said Ellen Eliasoph, co-chair of Shanghai World Expo 2010 Inc, the non-profit company that is undertaking the funding, design, construction and operation of the US Pavilion.
Corning signed on Tuesday as the ninth sponsor of the US Pavilion.
Source:
english.cri.cn