Microsoft to sponsor US Pavilion for World Expo
2009. 21 July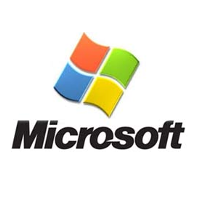 (chinaknowledge.com) Microsoft Corp has announced that last week it became the 13th sponsor of the U.S. Pavilion of the World Expo Shanghai 2010, and will provide it with software and support services.
Microsoft is very honored to be able to participate in the expo, said Simon L. K. Leung, a senior vice president and chairman and CEO of Microsoft Greater China Region, explaining that the theme of the expo, 'Better City, Better Life,' is consistent with Microsoft's goal of developing the potential of individuals and enterprises with its advanced information technologies.
The U.S. Pavilion, which will be composed of two elliptical buildings and a circular theater with a theme of Celebration 2030, last Thursday attracted three other U.S.-based corporate sponsors, namely Wal-Mart, NYSE Euronext and Intel, thanks to U.S. Secretary of Commerce Gary Locke's support and encouragement.
Locke attended the ground-breaking ceremony for the pavilion in Shanghai last week and said the expo would display the innovation and culture of America.

Copyright © 2008
www.chinaknowledge.com