MACC probes possibility senior govt officials 'favoured' Venturepharm
2009. 23 July
by Tim Leonard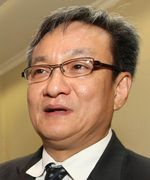 Wee Choo Keong

(thesundaily.com) The Malaysian Anti-Corruption Commission (MACC) is working on the possibility that senior government officials could have worked in "favour" of pharmaceutical company Venturepharm Asia Sdn Bhd to obtain lucrative deals from the government.

An MACC senior investigator told theSun today the probe is centred on "inside links" that could have allowed the company to receive a RM19.99 million contract to build the Malaysia pavilion at the 2010 World Expo in Shanghai, and a RM5.36 million bio-feed grant from the Ministry of Science, Technology and Innovation (Mosti).

"We are looking at various angles, including the possibility that government officials, perhaps one or two, could have worked in favour of the company," the MACC official said.

"But it is too early to arrive at any conclusion."

The official declined to reveal the number of government officials who have been interviewed to assist in the investigation or if any files or documents have been seized from their offices.

theSun learnt that the MACC is also planning to interview several losing bidders for the pavilion project.

Venturepharm Asia's name was first brought up in Parliament by Wangsa Maju MP Wee Choo Keong in June. He raised questions on how government contracts were awarded to the company.

Venturepharm's bio-feed grant has been temporarily put on hold by Mosti and payments have been frozen, pending completion of the MACC investigation.

On Wednesday, Wee raised several more questions for the Tourism Ministry on the manner it awarded the pavilion contract.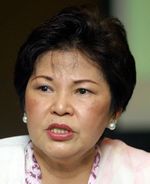 Ng Yen Yen
"The approved design for the pavilion is based on Minangkabau architecture. This clearly is incoherent with Malaysian themes because anything reflecting Minangkabau originates from Indonesia," Wee told theSun.
"The ministry has to provide more concrete answers."
Wee also revealed the names of the other companies which took part in the first and second tenders. They are AMD Network Sdn Bhd, Ad Suria Sdn Bhd, Media Signs Sdn Bhd, Expo Jaya Sdn Bhd, Pico Integrated Exhibits Sdn Bhd, Qube Integrated Sdn Bhd, Wingspan Integrated (M) Sdn Bhd, AR Factor Resources Sdn Bhd, and WellAd Communications Sdn Bhd.
Venturepharm and Kumpulan Jetson Bhd came in only in the second tender.
theSun first highlighted the controversial contract on Monday.
Tourism Minister Datuk Seri Dr Ng Yen Yen said the contract was awarded in an open and transparent manner and denied any political link.
The director of Venturepharm is Grace Chen Oyan Yun Shai. Her son Chin Fook Kwon is the director of Dora Worldwide Sdn Bhd, the company awarded the contract to operate the Tourism Call Centre.
Chen is also the chairperson of Daley PR, which was awarded a contract by the Malaysian Tourism Board to promote Malaysia in China.
Wee claimed that a former assistant to Ng is also involved in Daley PR.


Source:
www.thesundaily.com