Olfactive Identity Creation for the 2010 Expo
2009. 23 July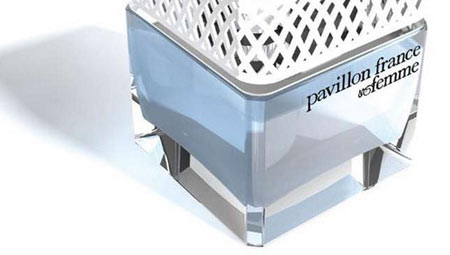 (creativematch.co.uk) Four specialized fragrances will be introduced for the 2010 Shanghai Expo. Shiseido has created two special perfumes, each with a white magnolia aroma, and France has created two unique perfumes with the scent of white magnolia, Shanghai's emblematic flower.
The Japanese cosmetics giant Shiseido's Shanghai-inspired fragrance, which will go on sale at more than 10 tourism centers and hotels in Shanghai, is called "Shanghai Bouquet" to highlight the design of its unique bottle. While one formula smells fresh and represents modern Shanghai, the other scent is denser, representing Old Shanghai. This is actually a co-branded product, delivered through cooperation between Shiseido and Expo 2010.
The French-made fragrance called "Pavillion France" also features Shanghai elements, and the package design takes the shape of the French expo pavilion. The perfumes, one for men and the other for women, will be enclosed in mesh like the huge wrapping on the exterior of the France Pavilion.
Currently "Pavillon France" and "Shanghai Bouquet" are intended to be bottled and sold to visitors and tourists in Shanghai. However, there is also an opportunity for olfactive identities to be created for use in pavilions which could enhance the perceptions of a nation in the minds of visitors. (See Labbrand's article on Sensorial Branding.)
Senses have a direct link to consumers' affections, and research shows that the more senses a brand can appeal to, the greater the brand experience will be. For the Shanghai Expo, an olfactive identity distributed in a pavilion can help visitors remember their visit and their experience for a long time afterwards. Oflactive branding, then, presents an opportunity for countries to positively build their brand in the mind of each and every visitor that enters their pavilion. Let's see which pavilions decide to utilize this unique and effective brand-building technique.
Source:
www.creativematch.co.uk