New quest begins for snappy images
2009. 13 August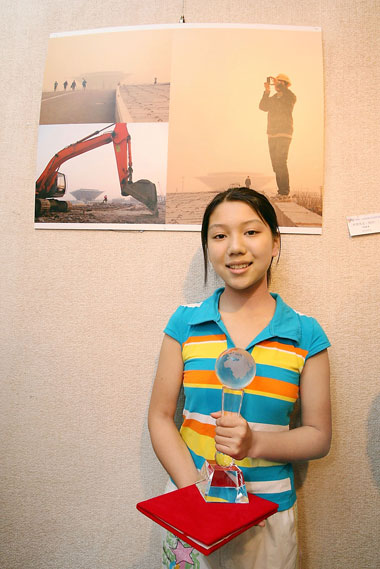 by Yang Jian
(shanghaidaily.com) The 2010 World Expo organizer is again inviting people to take pictures of the city and the event to win five prizes of 2,000 yuan (US$292) in a series of competitions.

The Expo organizer, along with the Shanghai Municipal Administration of Culture, Radio, Film and TV, yesterday launched the second phase of the photography competition based on "Expo Impressions" across the city.
Chinese living or working in the city can participate by uploading their works to the submissions Website http://www.shimage2010.com/wycs.asp before the end of November.

Foreigners can send pictures to shimage2010@sina.com as only Chinese language is available on the main Website.

Entries can cover construction of the Expo site, cultural activities, or people's daily life in the city.

Participants at the Expo site will also be encouraged to enter.

There will be five best prizes and 100 commended entries. Best prize winners will each receive 2,000 yuan, while commended entries will get special certificates.

The administration will keep all entries on a database covering the city's development.

Five Shanghai residents, including a girl, 15, won best prizes in the first phase of the competition, which ran from December 2008 through to this February. More than 1,000 entries were received.

Shen Pingru, a third-grade junior high school student and a member of the Shanghai Photographers' Association, won her prize with three photos named "Charm of the Expo" about construction workers on the China Pavilion.

"I think the workers are the greatest," she said. "They are building this magnificent Expo site."

Other best works included a picture showing children posing with Expo mascot Haibao snapped by a senior high school music teacher, the densely spotted skyscrapers of the city by a 58-year-old photography lover and a photo of several children dashing to a sports game named "Cooperation," taken by a 57-year-old professor.

People can view all the works on http://www.shimage2010.com.

The third phase of the competition will be held late next year and run through to 2011.


Source:
www.shanghaidaily.com