Shanghai to attract big yachts for Expo 2010
2009. 15 August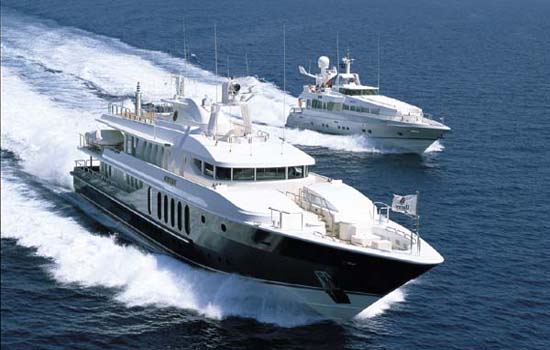 (news.gov.hk) As part of Shanghai hosting the 2010 World Exposition, it has been announced that up to 12 marinas will be provided for visiting yachts and several of these marinas will include berths for superyachts. A number of these facilities will be sited around one of the city's oldest wharf and passenger ship berths, namely the 150-year-old Shilipu dock. This is being redeveloped at a cost of Yuan 3bn (US$440m) into an attractive promenade area including restaurants and shops. This area is close to The Bund, the main waterfront tourist area in Shanghai and it will be linked by an underground passageway.

Few details about the yacht berthing arrangements have been given, but as part of the ongoing efforts to boost China's marine leisure industry and developing sailing and other water sports, the Expo is seen as a catalyst in helping to move these forward. This follows on the success of the Olympics and the considerable efforts to expand the boat and superyacht building sectors and the manufacturers of related marine equipment in the country.
The Expo is anticipated to attract some 70m visitors and a number of these are expected to come by yacht. It is also suggested that the event will be used by Chinese businessmen who already own large yachts to entertain clients while visiting Shanghai. At present Shanghai has limited marina capacity and it is not know whether any of the temporary facilities being constructed for the Expo will remain afterwards.

China's boating industry and the superyacht sector are still in their infancy but expanding slowly in the current market. There is understood to be around 250-300 boatbuilders in China and more than 20 yards, either domectically-owned or with part or total foreign shareholders. For example, a number of US and Taiwanese builders have established plants in China as well as a number of other new ventures.
As to marinas, there are currently up to a dozen operating but with over 30 others in various stages of planning or development. A number of these will include berths for larger yachts.
Source:
www.ibinews.com