Designers strive to stand out for Expo
2009. 16 August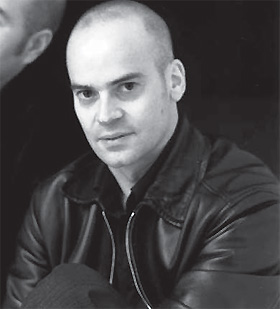 by David Maguire
(shanghaidaily.com) As if Shanghai's urban environment isn't already stimulating enough with its stately heritage buildings, towering modern skyscrapers and distinctive office, hotel and housing constructions peering over elevated roads or mixing it within leafy neighborhoods and intricate lanes.

No matter how long you've lived here -- or how short your visit may be - it is difficult not to be exhilarated by the design creativity stamped on skyline and in streetscape by generations of architects who've been liberated by the city's spirit to just go for it with their concepts.
So what does today's designer do in the midst of all this that will stand out for his client - an international nation - on an Expo site where every other country, through their pavilion design and presentation, is waving the flag and puffing out a patriotic chest?

It's not as if the building will avoid user comparison by being at the other end of town - the Expo pavilions will be in the same neighborhood in walking distance, within reason, on the large site.

The designers of the Australian pavilion seem to be dealing with the unstated competitive built environment challenges by playing a straight bat and staying focused on how to evoke the spirit of the country within the A$83 million (US$70 million) budget allocated to the project.

It is Australia's largest ever investment in such an event and the country has been committed to strong representation at World Expo 2010 Shanghai from inception. It also wants to ensure that Expo is the greatest success possible for Shanghai and China, reflecting the importance to the Aussies of the China-Australia relationship.

And since the commitment was made, the Australian project has been one of the most advanced in terms of deadlines for permits and construction, ranking not far behind China's own pavilions.

The Melbourne architectural firm of Wood Marsh has fashioned a pavilion of "striking shape and colors," acknowledging the nation's "ancient landscape while demonstrating the sophistication of modern urban design in Australia," said director Roger Wood.

Its exterior is clad with weathering steel which, Wood said "will respond to the climatic conditions of Shanghai."

"Over the course of Expo, the steel will self-seal in response to moisture in the air, developing a rich ochre-like patina. The red colour of the oxidizing steel is a tribute to some of our most beautiful natural icons in the desert, or 'red center,' of Australia," he said. The pavilion is composed of three distinct public areas and will take visitors on an engaging journey from start to finish. It is designed to accommodate 40,000 people a day.

Visitors will go through the first public area, a 160-meter-long, glass-enclosed ramp which wraps around and penetrates the exterior skin of the building, leading them past six exhibition elements as they progress into the core.

There, a 1,000-person capacity theater-in-the-round forms the "main show," providing a spectacular audio-visual experience, which again will expose visitors to a unique Australian experience. They can then exit the theater into a 15-meter-high main atrium, a 500-square-meter area housing food, beverage and retail areas and an elevated gallery stage hosting daily cultural performances.

Overlooking the atrium, a 250-square-meter VIP space will host business and networking events, high-level lunches and dinners and support visits by senior thought leaders, decision makers and members of government.

Wood said the firm's key priority was "to make it distinctly Australian."

"What we came up with reflects not only Australia's unique and stunning landscape but is indicative of the creativity and dynamism of its architecture and design industries," he said.

The public areas are segmented into three stages - Journey, Discover, Enjoy - showcasing its outback and cities, a multicultural society, and natural beauty and rich culture, offering, Wood said, "a truly Australian experience rather than a simple exhibition to view."

"The 'Better City, Better Life' Expo theme gives us a great opportunity to show visitors why our dynamic, modern cities have come to be ranked among the most liveable in the world ... and they will leave the pavilion with new perspectives and a much better understanding of Australia."

That it has been designed and fabricated to enable dismantling and re-erection elsewhere re-using various components is also supportive of the Expo theme.

"Our construction team from Bovis Lend Lease was recently recognized by the Expo Bureau as an example of 'best practice' for other participating nations and this is something we are very proud of," Wood added.

Although construction is further advanced than most other pavilions and the Aussies have started canvassing for operational staff, it is not yet finished. And as for standing out in the crowd?

"The Australian pavilion is committed to providing visitors with a genuinely Australian experience - what it is that makes us Australian, which actually differentiates us from other countries," Wood said.


Source:
www.shanghaidaily.com