Liverpool to review presence at World Expo Shanghai 2010
2009. 22 September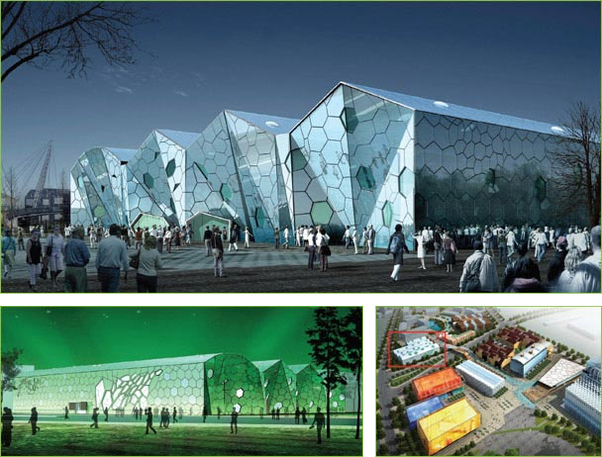 by David Bartlett
(liverpooldailypost.co.uk) LIVERPOOL is to review its presence at the World Expo 2010 in Shanghai after London scaled back its presence at the showcase event.
London has cancelled its stand to save £1.5m, to help plug a yawning £160m black hole in the Olympics budget for 2012.
It leaves Liverpool as the only UK city to have its own dedicated stand at the six-month event which starts in May and is expected to attract 70m visitors.
The chairman of the city's regeneration select committee Cllr Eddie Clein has demanded a report into Liverpool's presence to make sure it is not going to cost the city a "penny more" than has been promised.
Liverpool's presence at the World Expo is estimated to cost about £3m, of which half is expected to come from the public sector. Liverpool council has committed £300,000 to the project, while the North West Development Agency agreed to hand over £1.25m.
Peel Holdings will be the lead private sector sponsor and has pledged to contribute £100,000.
Last night, Cllr Clein said: "I have asked for a full report to our December meeting on our participation in Shanghai.
"We want to know all the pros and cons and how the financial element breaks down.
"We want to be assured that it is not going to cost a penny more than what we have been told
"We need to know that this is going to be an investment for the people of Merseyside.
"I have no doubt that, in the long term, it will be beneficial, but everything comes at a price. We need to be convinced that the raft of sponsorship we were promised will materialise."
Consultants have estimated it could generate around £50m in business for the city region.
Labour leader Cllr Joe Anderson, a board member of regeneration agency Liverpool Vision, which is leading the Shanghai programme, said he thought the return for the city would represent good value for money.
"People were questioning Mipim at the Liverpool Vision board meting last week, that was business people in the city asking what do we get out of it?
"I think we have to be open and transparent, people will want to know what our aims are."
"It's a real opportunity to build on Capital of Culture and sell the city to Shanghai and beyond.
"It up to us to take the opportunity and sell ourselves."
Source:
vancouver.24hrs.ca