Rare tortoises arrive for World Expo
2009. 30 September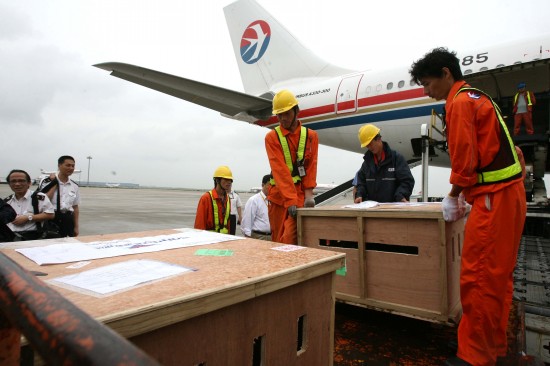 by Jane Chen
(shanghaidaily.com) Two rare tortoises given by the Seychelles Republic to the 2010 World Expo have arrived in Shanghai, today's Shanghai Morning Post reported.

The pair of Aldabra giant tortoises arrived at Pudong International Airport yesterday and will be put under 30 days of quarantine and observation before being sent to Shanghai Zoo, the newspaper said.
The Expo organizer will invite the public to name the tortoises. They will appear at the World Expo which will begin in Shanghai next May and run through October.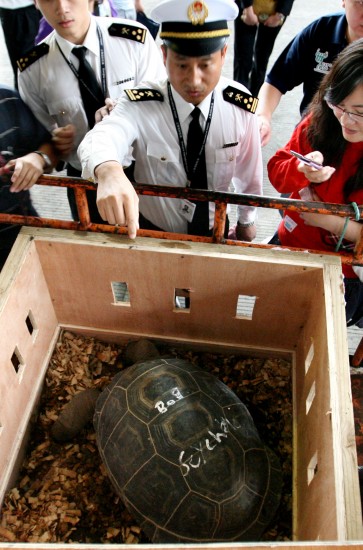 The male tortoise is around 80 kilograms and the female is a little lighter, according to the report. Both are aged over 20.

The species, one of the world's largest, is native to the Aldabra Atoll in the Seychelles and can live up to 250 years.


Source:
www.shanghaidaily.com