China Boosts Liberian Tourism Industry
2009. 1 October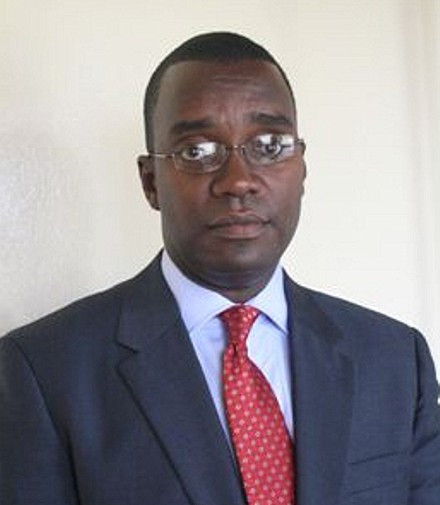 Information, Culture & Tourism Minister, Laurence K. Bropleh

by David B. Kolleh
(liberianobserver.com) Liberia is set to benefit from a US$600,000 proposed pavilion in Shanghai that will showcase the country's culture and tourism industry to the rest of the world.
This development comes just days after Liberia's Information, Culture & Tourism Minister, Dr. Laurence K. Bropleh, was elected Vice Chairman of the World Expo 2010 Steering Committee.
Making the disclosure in an exclusive interview with the Daily Observer on September 28, Bropleh said his election to the post will help gain assistance from the Chinese people to accelerate the country's cultural and tourism industry after years of war.
"China has already provided US$600,000 for the construction of a pavilion that will afford us the opportunity to showcase our culture and expose the country's tourism sector," he disclosed.
The Culture & Tourism Minister further said the participation of Liberia in the ensuing World EXPO 2010 in Shanghai will expose Liberia to more than 240 other countries and international organizations that will attend the show from May to October 2010.
"It means that Liberia will be exposed to 70 million visitors that will come to the Expo village. At the Expo village, you have what we call the Joint Africa Pavilion, which will host the Liberia Pavilion."
Bropleh said Liberia has a lot to offer to the world in terms of its rich culture and tourism heritage. He was, however, quick to acknowledge that the country lags behind in terms of the existing environment for the tourism sector.
"I can assure you that with my election as Vice Chair to this important position, all of Africa will now experience a true representation that will not only be in the interest of Liberia, but the entire continent," he said.
"This is the first time that Africa has held a senior post at the World Expo since its establishment …In the history of World Expo, Africa has never been elected to the leadership role nor the steering committee."
The Information, Culture & Tourism Minister told the Daily Observer that he was impressed with the People's Republic of China as a strong partner in the development of post-war Liberia.
He indicated that the country has the enabling environment for investors to come and explore the rich cultural and tourism opportunities the country has to offer.
"Our country has a dynamic leadership, under the auspices of President Ellen Johnson Sirleaf, who is transforming the country into a post-conflict success story, where every Liberian can appreciate peace and stability. Therefore, we will continue the efforts in driving our country forward to a better society that will attract foreign investors in every sector, especially the tourism industry," he said.
He also disclosed that a select group from the National Cultural Troupe will attend the opening and closing ceremonies of the World Expo in Shanghai next year.
0
Copyright Liberian Observer - All Rights Reserved.

Source: www.liberianobserver.com