No help needed at Expo store
2009. 13 October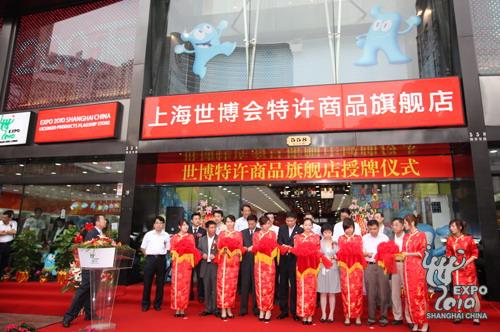 by Bob Yang and Jane Chen
(chinadaily.com.cn) A 2010 Shanghai World Expo souvenir store with no shop assistants opened in the city yesterday. Instead, people will get product information and be able to buy the products by scanning barcodes using small hand-held computers.

The organizer yesterday opened the "Expo Future Store," the first of its kind in China, on the sixth floor of 558 Nanjing Road E. More than 3,000 official Expo souvenirs will be available in the more than 1,000-square-meter store. Customers will register their identity and get a hand-held computer from a receptionist.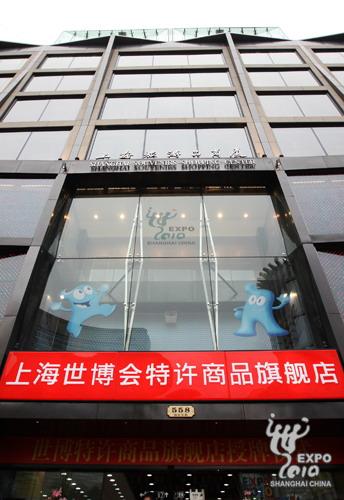 They can get information about the products, including price and how many are available, by using the computer to scan a radio-frequency identification tag on each item. They can then select the ones they want using the computer. Staff at reception will see the order at the same time and send the products to the cash counter. That means customers won't have a long wait at the counter, the store's major advantage, said Huang Li, the store director.

The computer will remember customer information such as how many times the customer has been to the store and will even list products that the customer may like to purchase.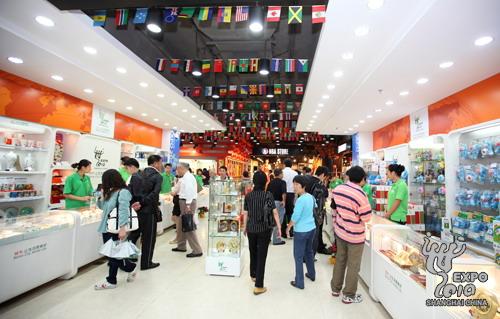 People can also buy Expo souvenirs in the normal way on the first floor of the building which is China's biggest Expo-related souvenir store and named the "flagship store" yesterday. Sales staff can communicate in Chinese, English and sign language.

With prices ranging from 10 yuan (US$1.46) to 400,000 yuan, the store sells everything from Expo-themed stamps to items made of gold. Sales of Expo-themed products have fallen slightly short of expectation so far.

It was announced yesterday that 1.18 billion yuan worth of goods had been sold nationwide at 320 Expo franchise shops in 47 cities - 80 percent of what had been expected to sell by this date. The organizer has a target for total sales of licensed products at about 5 billion yuan, said Chen Xianjin, deputy director general of the Expo bureau.

The Expo organizer had signed up 59 franchise manufacturers by the end of last month to make the products.

Source: www.chinadaily.com.cn