China Southern Doubles Australian Schedule
2009. 15 October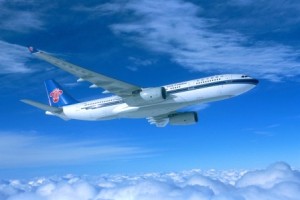 (spicenews.com.au) China Southern Airlines is set double its departures to Guangzhou from Australia.

The increase in flights follows significant demand for travel to China, particularly over the peak holiday season and in the lead-up to Shanghai's hosting of the World Expo in 2010.
"Demand for travel to and within China is continuing to grow from both Sydney and Melbourne, and these changes meet that demand from both cities," said China Southern Airlines regional manager – Australia, James Liu.
"Our new schedules for the northern winter period are designed to accommodate the growth in tourist and business traffic from Australia, as well as the seasonal peak in travel by members of the Chinese community.
"We also offer onward services to destinations throughout Asia, and beyond to Europe, the Middle East and Africa," he said.
From October 26, the airline will introduce nonstop flights from Melbourne, replacing three via Sydney. It will also maintain its current five departures from Sydney, bringing to eight the total weekly flights from Australia.
Then, from December 2 until February 20, China Southern will increase to daily departures from Sydney. Coupled with the three nonstop flights from Melbourne, this will take to 10 the number of nonstop flights per week which the airline operates from Australia.
All China Southern flights from Australia are operated with Airbus A330-200 aircraft seating 264 passengers in a two-class cabin – 24 in Business Class and 240 in Economy.
Source:
www.spicenews.com.au