ICS "Write It Right" Launch Ceremony
2009. 15 October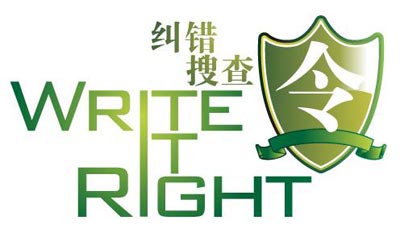 (english.eastday.com) As October 15, 2009 marks the 200-day countdown for the 2010 Shanghai Expo, Shanghai Media Group's International Channel Shanghai (ICS) launches a campaign called"Write It Right"to help correct incorrectly translated English signs in Shanghai's public areas. This campaign aims to improve the English signs and billboards in Shanghai to help visitors to the Expo, as well as to further improve the city's image.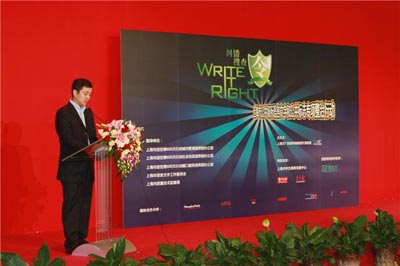 On October 15, the following city and TV station leaders plan to attend the launch ceremony: Lu Jianping, Deputy Director of the City Management Command Center of Shanghai 600-day Action Plan, Zhu Xiangying, Deputy Director of Municipal Civilization Office, Bei Genyuan, Chief Editor of Shanghai Media Group, Yao Hai, Deputy Director of Service Command Center of Shanghai 600-day Action Plan, Zhang Minxuan, Deputy Director of Shanghai Municipal Language Works Commission, Deputy Director of Shanghai Municipal Education Commission.
As the only foreign language channel in Shanghai, ICS is committed to keeping the 2010 Shanghai Expo at the forefront by reporting the latest progress and activities of the Expo. Since the channel's debut, two programs have been created to feature the Expo: ICS News and Expo Connection. The Expo Bureau also awarded ICS the"Expo Promotion Award".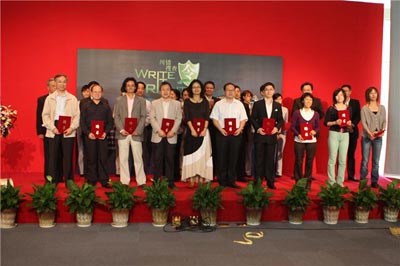 On the basis of the 200-day countdown of the Expo, ICS launched the"Write It Right"campaign to correct language usage in signs and public information. This initiative was part of Shanghai's commitment to host a successful 2010 Expo.
The event is supported by the following groups: Social Mobilization Command Center, Service Command Center, City Management Command Center of the 600-day Action Plan, Shanghai Municipal Language Works Committee, Shanghai Municipal Bureau of Quality and Technical Supervision and Youth League Committee of Shanghai High Schools.
In the campaign, high school student volunteers will take pictures of wrongly translated English signs and billboards in the Expo Park, as well as in Shanghai's twelve central administrative regions. Experts from the Language Committee will discuss these mistakes and make recommendations. After that, these pictures will be uploaded on Kaixin web site to collect corrected versions. ICS will also create an awards scheme in order to reward those participants.
As the organizer, ICS will cooperate with other media to discover more wrongly translated signs and report the progress of the whole campaign. The program is scheduled to broadcast every Wednesday at 20:30 on Expo Connection. This show is the first Expo program ever aired in China. It is also broadcast on Channel New Asia, NHK, CCTV9, TVB8 and overseas edition of Dragon TV.
During the"Write It Right"Volunteers Action Campaign, experts from Shanghai Municipal Language Works Commission, along with New Oriental, will give guidance on the translation of the signs and billboards in public areas. Youth Daily will also cover this event. The first edition of the campaign will air on ICS at 20:30 on October 28.
Source:
english.eastday.com