Residents clock Swiss cable car
2009. 19 October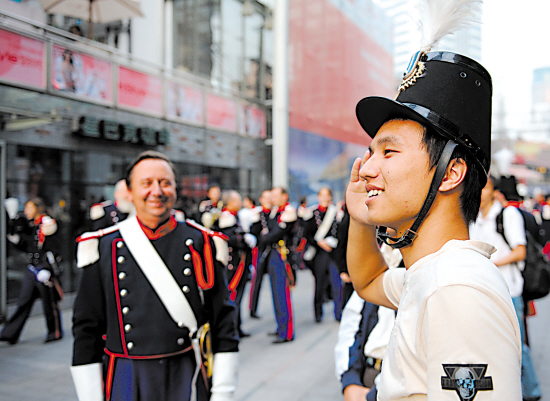 (shanghaidaily.com) Residents can see the cable car that will take visitors around the Swiss pavilion at the 2010 Shanghai World Expo during Swiss Week, which opened yesterday.

More than 120 musicians staged a parade on downtown Wujiang Road at the opening ceremony, today's Oriental Morning Post reported.
During the week, a mixer for young professionals, the launch of new books and a seminar about trade with Switzerland will be held. Swiss Week will conclude on Sunday.

Ting Yongfang, a resident who sat in the cable car at yesterday's ceremony, said she was fascinated by the concept and was eager to take a trip to the Swiss Pavilion next year. Films, displays and food also featured in the Wujiang Road exhibition.
Source:
www.shanghaidaily.com