Ambassador Zhang Junsai attended the launch of Australian Pavilion
2009. 22 October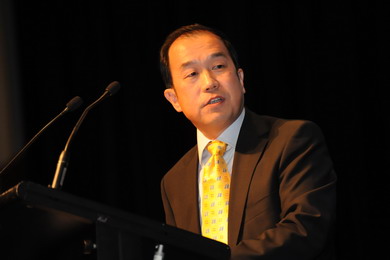 Ambassador Zhang Junsai was invited to participate in the launch of Australian Pavilion of Shanghai World Expo 2010 and delivered a speech at the event on October 21, 2009.

(fmprc.gov.cn) In his speech, Ambassador Zhang gave an update on the preparation of Shanghai World Expo 2010, and said that since Shanghai was awarded the World Expo seven years ago, China has mobilized the country and pooled wisdom of the world to deliver its promise of presenting a successful, splendid and unforgettable exposition. Preparations of the Expo are pressing ahead according to schedule and have entered the final stage. Construction of the 5.28 square kilometer Expo site is near completion. Security, transport, ticketing, volunteer recruitment, participant services and other preparations are well underway. 192 countries and 50 international organizations have confirmed their participation, a high record of international participants in World Expo history.
Ambassador Zhang particularly noted that energy saving and green technologies are widely used in Expo-related construction with the organizer's efforts to stage a low carbon World Expo which well fits into the theme "Better City, Better Life".
He expressed his warm congratulations on the launch of the Australian Pavilion of the Shanghai World Expo 2010 and applauded Australia for leading its way among the nations in participation of the Shanghai World Expo. He confirmed that the Expo stands as a platform for all the countries to showcase their different cultures, and is hence a grand occasion of cross-culture exchange. He said he is convinced that with Australia's participation in the Shanghai World Expo, China-Australia cooperation in economy, technology and culture will broaden, our people's understanding and friendship will grow, and our larger relations will deepen. China sincerely welcomes all sides in Australia to take part in various shows and events at the Shanghai World Expo. Ambassador Zhang concluded his speech by wishing Australia's participation in Shanghai World Expo a full success.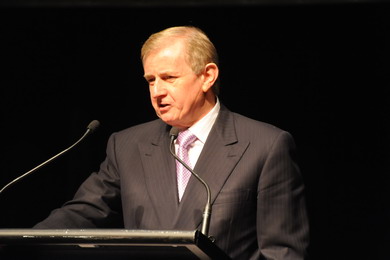 The Hon. Mr Simon Crean, Australian Minister for Trade, declared the launch of Australian Pavilion of Shanghai World Expo 2010 and delivered a speech at the event. He noted that at a time when China is at the historical transformation with its fast development, the Australian government attaches great importance to the Expo and will do its best in participating the event. It is vital for Australia and China to advance bilateral relations, and Shanghai World Expo offers good opportunities in deepening the cooperation in various fields.
The launch was conducted in the grand hall of the Australian Parliament Building. Among more than 100 participants, there were officials from Australian Federal and local governments, from business circles and media. A model and pictures of the Australian Pavilion of Shanghai World Expo were displayed along with some brilliant cultural performances at the event.
Source:
www.fmprc.gov.cn