'Super Frogmen' to talent shows
2009. 24 October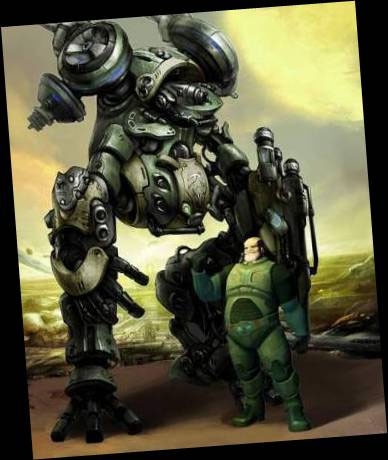 by Xu Wei
(shanghaidaily.com) With less than 200 days to go before World Expo 2010 opens in Shanghai, new films, books and TV shows are showcasing the best of the city, and some involve the Expo.

Some films are running now, while others will be released a few weeks before the six-month event begins on May 1 next year. All will feature Shanghai's architecture, culture and life and explore the Expo theme, "Better City, Better Life."
'The Bund'

The 90-minute docudrama by director Zhou Bing is now shooting and features a few professional actors from China and overseas.

It will be screened in theaters in April next year.

Actors will play famous characters such as the gangster Du Yuesheng, commonly known as "Big-Eared Du," well-known singer Zhou Xuan and actress Li Xianglan.

Docudramas are new to most Chinese audiences and they blend documentary and drama to tell the story.

"I want to apply innovative storytelling to my film to better recreate historic scenes and facts related with the Bund," the director says.

Another reason for Zhou's departure from his former shooting style in the documentary series "The Palace Museum" is to appeal to the younger generation.

Docudramas have their critics. Some people don't like them because they seem to blur the line between fact and fiction.

Another five-episode TV documentary series on the 160-year-old Bund will also be aired on the local Documentary Channel.

'Super Frogman'

Shanghai SJS Animation Co Ltd has spent five years in creating and producing this highly anticipated 3D science-fiction film, a possible Chinese answer to the Hollywood blockbuster "Transformers."

The 110-minute film, now in post-production, is about a race of humanoid frogs from outer space with superpowers who fight for justice and peace.

All the characters will be animated in 3D and use advanced motion-capture technology to present dramatic robot fight scenes and detailed facial movements, like eye blinks.

The first installment of the saga will be screened in February. Its 100-episode TV series will also be shown next year.

According to Lu Hua, a producer of the film, although China enjoyed a golden age of animation from the 1950s to the 1980s (excluding the "cultural revolution," 1966-76), the animation industry faces powerful competition from Hollywood and Japan.

"We want to create and promote our own compelling cartoon characters and heroes," Lu says.

After hosting animation workshops with local high school students, the producers plan to display video clips for overseas distribution during the Expo and organize interactive events with cartoon fans.

'Come On, the Whole Family'

The popular Expo-themed talent show has attracted many families, Chinese and expat, showcasing their talents as a team. It airs at 9:15pm on Dragon TV from Monday to Wednesday.

Some families imitate the moon walk dance of the late pop star Michael Jackson. Some perform excerpts from traditional Chinese operas, hoping to generate interest in these old art forms.

The grassroots idol Ma Sicong, who has been compared with Chinese-American singer Leehom Wang, performed with Andy Lau and Coco Lee at a mega concert especially for the 200-day Expo countdown last week.

The show has been licensed by the State Administration of Radio, Film and Television to include SMS voting. Audiences vote on families, together with professional judges.

Just ahead of the Expo opening, the contest will select three winning families who may become Expo Goodwill Ambassadors and perform at the Expo's opening ceremony.

Interested families can submit videos and apply through 5881-2000.

'Expo Correction'

English-language signs and billboards will be important to help Expo visitors, but not all are translated correctly.

Some are Chinglish and rather confusing such as "Slip and Fall Down Carefully," actually a reminder not to slip and fall.


Source:
www.shanghaidaily.com