Taxpayers to foot €4m bill for world trade fair stand
2009. 27 October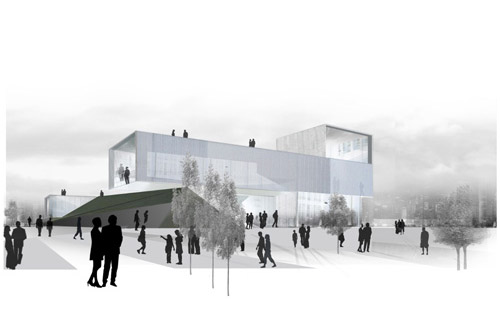 by Aine Kerr
(independent.ie) AN exhibition stand at a world trade fair will cost taxpayers more than €4m to build despite previous warnings about the value for money of participating in the event.
The full cost of taking part in EXPO 2010 in Shanghai, China, cannot yet be estimated. But the construction cost of building the stand alone, including fees and charges, will come to €4.2m.
Ireland's attendance at the EXPO 2000 in Hanover, Germany, was dogged by controversy after it ended up costing €8m.
It was subject to major scrutiny at the Public Accounts Committee (PAC) where it was described as a "shambles" and a "fairytale".
At the time, independent consultants Indecon concluded that participation in the event resulted in minimal impact on foreign investment or trade.
However, Ireland also participated in EXPO 2005 in Aichi, Japan.
The award-winning pavilion built in 2000 was supposed to be taken back to Ireland to be rebuilt, but ended up being sold for scrap and dumped on a rubbish tip -- but not before more than €500,000 was spent on dismantling it.
Next year's stand has been designed by OPW Architectural Services, but will be built by a Chinese firm ahead of the exhibition from May 1 to October 31, 2010.
This time round, the OPW said that "some elements" of the exhibition may be suitable for re-use.
The overall theme is "Better City, Better Life", representing the wish for better living in future urban environments.
"Ireland's exhibition concept will be developed around this general theme," a spokesman for the OPW said.
In response to a written Dail question from Fine Gael's Richard Bruton, Finance Minister Brian Lenihan said it has been the policy of successive governments that Ireland should be represented at such events, and not be "conspicuous among developed countries by its absence".
Recovery
"Accepting that a presence there serves to boost trade interests and has a diplomatic and cultural function as well, the Government's Asia Strategy is an important element in our plans for export-led recovery," Mr Lenihan said.
Mr Bruton said last night that he has submitted further questions to the Department of Enterprise, Trade and Employment about the value- for-money aspects and the pre-planning that is going into making EXPO 2010 a success.
"Clearly, China is a huge trading opportunity but equally you have to have benchmarks as to what would represent success and if we're going to spend that money, you would want to know how many contacts you are going to be setting up, how many companies will be represented, what business you will gain and what will represent a success," he told the Irish Independent.
"I don't think it's a wrong decision but I think if we're going to shell out a lot of money, it isn't just because China is the centre of the economic universe. We have to make sure the money we are spending is actually going to create job opportunities."
"At this time, we have to be pretty hard-nosed about what's value for money," he added.
Source:
www.independent.ie