Prague to build
2009. 28 October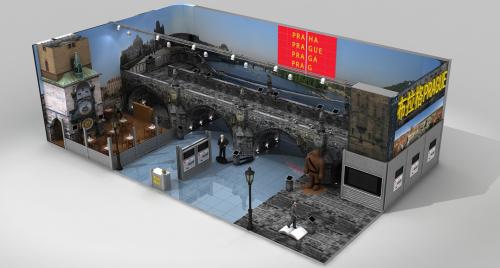 Prague will display replicas of the 14th-century Charles Bridge and the unique astronomical clock from the Old-Town Hall at the Expo 2010 world exhibition in Shanghai, China, Frantisek Cipro, head of the City Hall foreign relations section, told reporters yesterday.

by ČTK
(ceskenoviny.cz) The Prague display will cost 33 million crowns of which the City Hall will cover 15 million. The rest will be paid by a private company that will also provide the exhibition's operation.
Prague will have a 350-square-metre area available in the pavilion of cities. It will not have to pay the lease.
The Expo organisers were mainly interested in Prague's anti-flood barriers that the City Hall will show in Shanghai, Cipro added.
The anti-flood walls will also encircle a part of the Prague stand at Expo dominated by the replica of Charles Bridge, the oldest stone bridge in the Czech capital that is decorated by some 30 statues of saints.
Moreover, the Prague stand will offer a cafe serving not only coffee but also the famous Czech beer, and present some famous personalities connected with Prague, such as German-Jewish writer Franz Kafka (1883-1924) and composer Bedrich Smetana (1824-1884).
The City Hall has no idea what will happen with the exhibits after Expo.
"The costs of their transport from China would be enormous," said Cipro, but he added that the city would like to use at least some of them at other exhibitions.
"Through its participation in Expo, Prague will have an opportunity to address some 70 million expected visitors during six months," Prague Mayor Pavel Bem (Civic Democrats, ODS) pointed out.
The Czech government has earmarked a total of 0.5 billion crown for Expo.
The interior of the Czech pavilion will be a sort of a fictitious city full of technological adventures, design surprises and various experiences. The pavilion will traditionally have a restaurant and a souvenirs shop.
The six-month Expo 2010 in Shanghai starts on May 1, 2010.
The Czech Republic took over its pavilion at Expo in April as the first of 180 countries that take part in the exhibition.
The Czech preparatory team expects 30,000 visitors to see the pavilion daily.
($1=17.244 crowns)
Source:
www.ceskenoviny.cz