Aye, robot: 'emperor' to prove Expo draw
2009. 28 October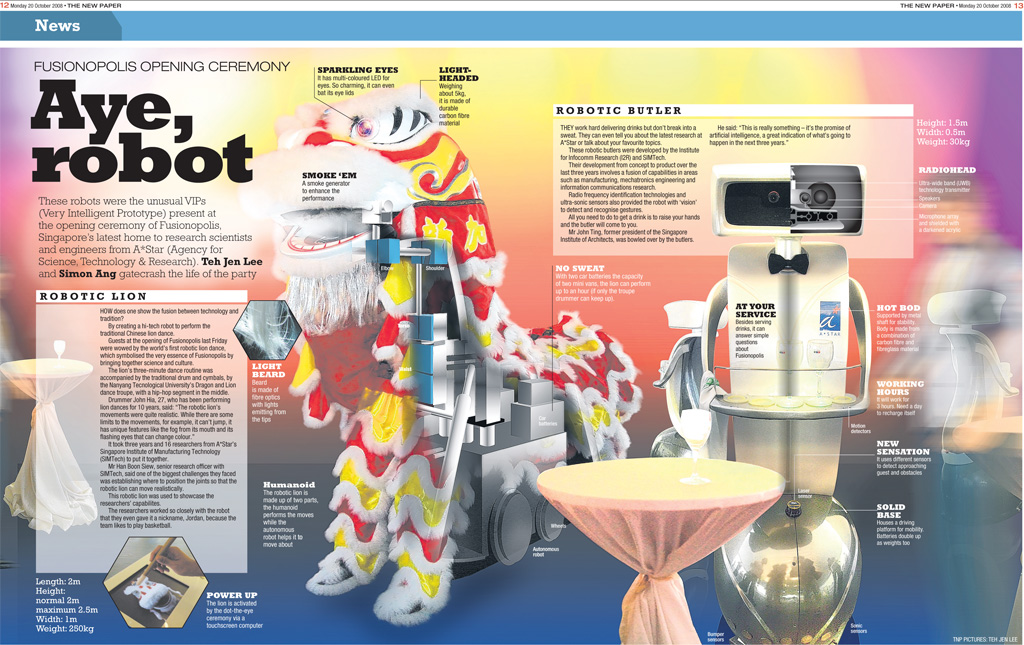 by Yang Jian
(shanghaidaily.com) Robots made to resemble Emperor Xuanzong of the Tang Dynasty (618-907 AD) and his consort Yang Yuhuan will welcome visitors to the Shaanxi pavilion at China's joint-provincial pavilion at the 2010 Shanghai World Expo.

Visitors to the joint pavilion that will house the mainland's 31 provinces and municipalities will see terracotta soldiers from northwest Shaanxi, dinosaur fossils from southwest Liaoning Province and a huge blue and white porcelain bowl from eastern Jiangxi Province.
People will also be able to sample milk tea from the northern Inner Mongolia Autonomous Region and Moutai liquor from the southwest Guizhou Province.

A spicy Sichuan hot pot will be constantly on the boil from southwest Sichuan's pavilion.

Twenty-four provinces and municipalities from the mainland yesterday unveiled their Expo exhibition plans at a conference in Shanghai among national participants.

Exhibitions of national participants will be held in a joint pavilion around the China Pavilion.

Shanghai Mayor Han Zheng said the city would spare no efforts to provide platforms for national participants at the Expo.

Shanghai would share the opportunities and economic growth brought about from the Expo with other provinces and municipalities, he said.

The organizer will build a Chinese cuisine street beside the China Pavilion where traditional snacks and food from the provinces and Hong Kong, Macau and Taiwan will be sold to visitors, said Hong Hao, director of the Bureau of Shanghai World Expo Coordination.

Shaanxi Province will build a structure in the Tang Dynasty style which will lead visitors on a journey through time to explore the history and prosperity of Chang'an, the ancient capital.

The northeastern Heilongjiang Province will offer visitors a chance to explore a dream-like icy city to show how it is possible to live well amid ice and snow and in harmony with nature. Its theme will be "Ice and Snow Make Us Extraordinary."

An artificial elephant will turn up its nose and say "hello" in Yunan dialect to every visitor to the pavilion of the southwestern Yunan Province.

The southern Guangxi Zhuang Autonomous Region exhibition will have the theme "Green Homeland, Blue Dream" and feature copper drums, embroidered xiuqiu, or a ball made of rolled silk, the scenery of Lijiang River, the terraces of Longji Village and a mangrove forest.

The southern Hainan Province's exhibition will show the island as a tourist haven - and a great place to live.


Source:
www.shanghaidaily.com