Perfume interprets Sensual French City
2009. 4 November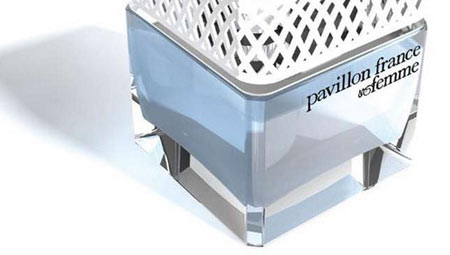 by Yang Jian
(shanghaidaily.com) The GDF SUEZ, a French energy company, signed a contract with the French Expo group recently in Shanghai to provide multimedia facilities for the France Pavilion at Expo 2010.

The company and its subsidiary will build a system through which scents will be wafted along visitor pathways. The "Odorama Space" will be the "Smell" section of the exhibition.
The 6,000-square-meter pavilion on the east bank of the Huangpu River, whose theme is "Sensual City," will showcase the sights, smells, tastes, sounds and feel of France, each have separate showrooms.

Franck Serrano, spokesman of French pavilion, told local media about the possibility for every couple dressed like on the wedding day to have the possibility to participate of French Romantic Weddings.

It is very simple, free and open to everyone, he said.

Every couple that will come to French Pavilion on wedding outfit will receive a wedding passport with a number. At the end of the Expo, one couple will win a honeymoon in France that will make the experience unforgettable.

They will also have the possibility to have a picture in the nice romantic atmosphere of French pavilion and receive romantic gifts.

"We want to give the possibility to every couple who desires it to have a Romantic French wedding. This possibility is given to everyone and the rule is very simple and totally free," said he.

At a cost of 50 million euros (US$70 million), the "Sensual City" is one of the costliest pavilions at the Shanghai Expo and the biggest investment of the French government in a World Expo.

The fund raising is still on. So far the main investment is provided by French government.

The pavilion will have a large, classical roof garden and a pond. The walls of the square-shaped structure, which is made from a special concrete, will be covered in plants and it will look like a white floating palace.
Source:
www.shanghaidaily.com