Australia ahead for Shanghai World Expo 2010
2009. 8 May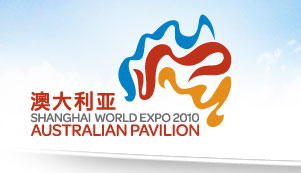 (dynamicexport.com.au) Australia is the first international participant to complete foundations works for the Shanghai World Expo 2010, to be held in the Chinese city from May 1 to October 31 next year. Minister for Trade Simon Crean marked the occasion with a "topping out" ceremony during his visit today.
"With a total project value of $83 million, this is the largest investment Australia has ever made in a world expo," said Crean.
"This reflects not only the importance of the Australia-China relationship, but also the Government's intention to take full advantage of this opportunity to promote increased trade and two-way investment, project contemporary images of modern Australia to millions of people and to strengthen institutional and people-to-people links between our two countries."
The expo will be history's largest with more than 180 countries participating and some 70 million visitors expected, 90 percent of which will be from the host country.
Austrade and the Department of Foreign Affairs and Trade will facilitate business opportunities via the Australian pavilion.
The minister also launched the bilingual website at www.australianpavilion.com and introduced the Australian pavilion mascot, the kookaburra: "Clever and confident, resourceful, and with a sense of humour, the kookaburra reflects well the Australian personality," he remarked.
Source:
www.dynamicexport.com.au