Expo tickets prove hot items
2009. 21 November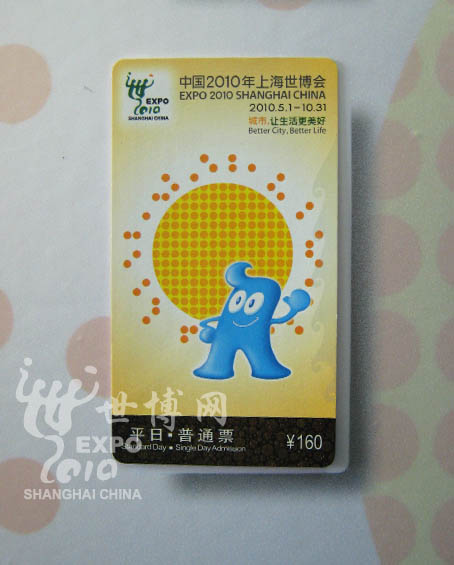 by Zha Minjie and Xu Chi
(shanghaidaily.com) Ticket sales for the 2010 Shanghai World Expo had gone beyond expectations to exceed 9.6 million by last week, organizers said yesterday.

Since tickets went on sale on July 1, sales have accounted for about a seventh of the estimated volume of 70 million visitors expected during the entire Expo period.
With another six months before the Expo formally starts, the figure fulfils almost half of the targeted 20 million tickets.

"People's enthusiasm turned out to be higher than expected," said Chen Xianjin, deputy director of the Bureau of Shanghai World Expo Coordination.

A standard ticket to the Expo costs 160 yuan (US$23.43), but people can enjoy a 20-yuan discount until the end of this year.

So far not a single fake ticket had been discovered among the 9.6 million sold, Expo officials said.

However, the trademark of "Shanghai Expo" has been infringed by some local companies, according to Chen Xuejun, deputy director of the Shanghai Administration of Industry and Commerce.

The administration has handled 84 trademark violations involving the Expo from the beginning of 2008 to the end of September.


Source:
www.shanghaidaily.com
Picture: dahongdou.blogspot.com